World J Gastroenterol.
Feb 28, 2018;
24(8): 905-916
Published online Feb 28, 2018. doi: 10.3748/wjg.v24.i8.905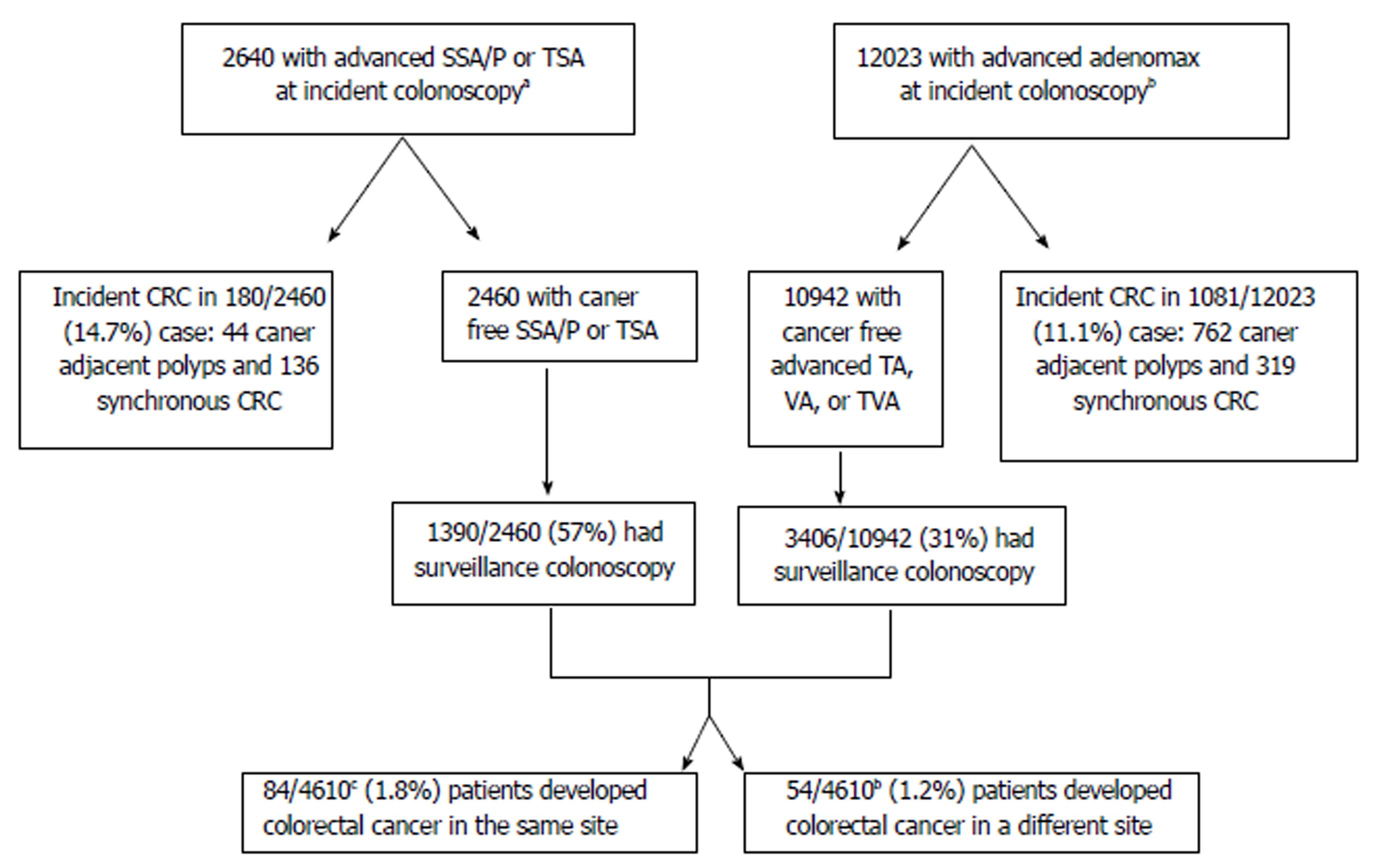 Figure 1 Selection of patients included in the determination of colorectal cancer development despite surveillance colonoscopy. aPolyp removal between 1/1/2000 12/31/2010 for SSA and TSA for TA, TVA and VA between 1/1/1990 12/31/2010 with follow up complete through 12/31/2016. b186 developed both of sessile/traditional serrated and AA. cPatients with advanced developed a denoma have at least one the these features (histology with villous component, > 1 cm, or high grade dysplasis). SSA: Sessile serrated adenoma; SSP: Sessile serrated polyp; TSA: Traditional serrated adenoma; TA: Tubular adenoma; VA: Villous adenoma; TVA: Tubulovillous adenoma.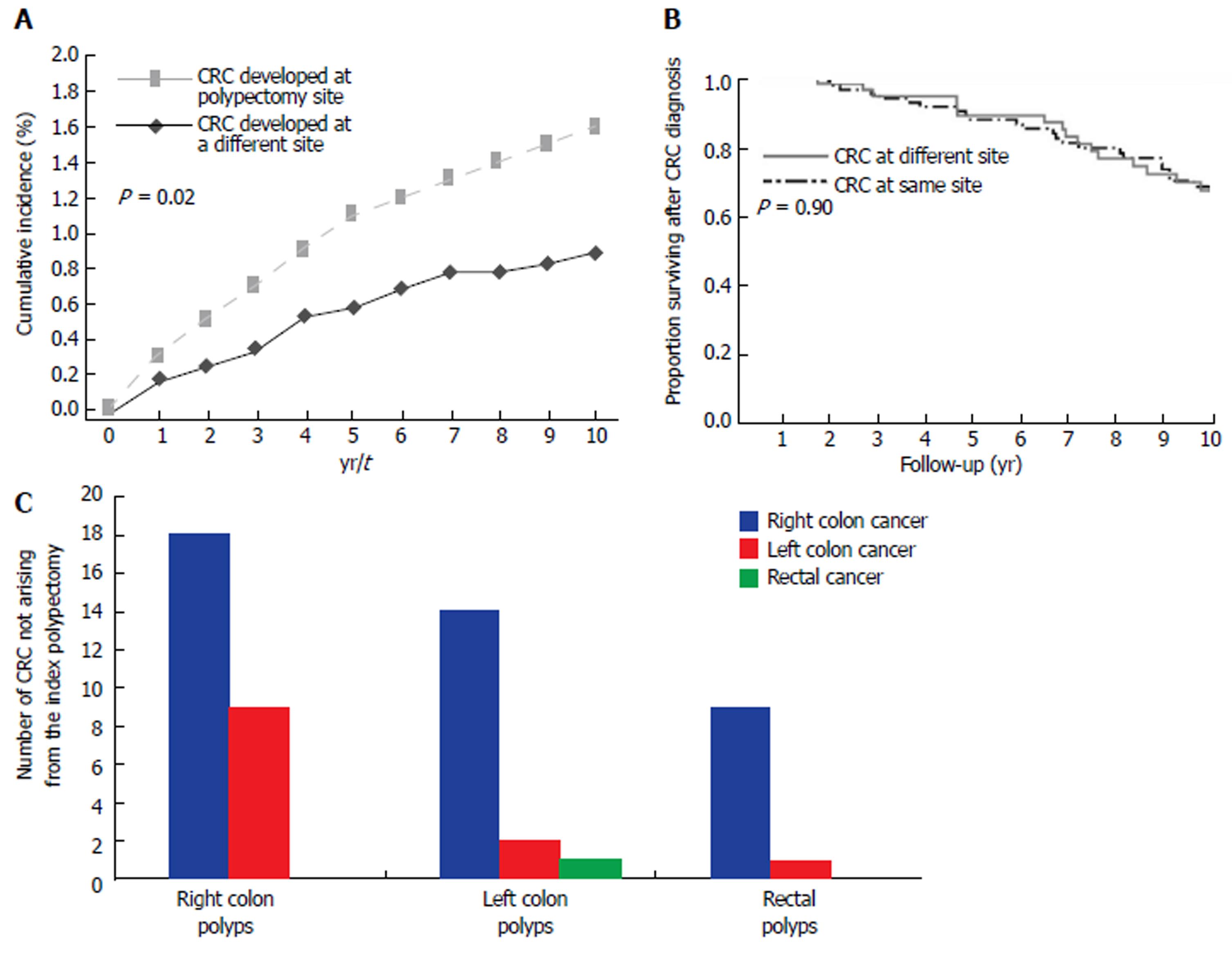 Figure 2 Cumulative incidence of de novo cancers after polypectomy in 4610 patients (A). A: Observed cumulative incidence curves of patients who developed CRC at the same site (dashed lines) and a different site (dashed lines) from the index polyp in year 1, 2 and 3 were 0.3, 0.5, and 0.7 vs 0.17, 0.24, and 0.33, respectively. B: Survival after CRC diagnosis at the same and different site. Kaplan-Meier Curves for Overall Survival among patients who developed CRC at the same site and a different site distinct from the site of the high risk polyp indicates that there is no significant difference between the two groups. C: Cancer location, as compared to removed polyp location in patients who developed CRC in area distinct from polypectomy site of the high risk polyp. From left to right: right colon polyps, left colon polyps, rectal polyps. On Y axis is the number of right colon cancers (blue); left colon cancer (red) and rectal cancer (green).The figure shows that right sided colon cancer was the most frequent location for a cancer to develop in a site distinct from the index polyp regardless of the location for the index polyp.
---
Citation: Mouchli MA, Ouk L, Scheitel MR, Chaudhry AP, Felmlee-Devine D, Grill DE, Rashtak S, Wang P, Wang J, Chaudhry R, Smyrk TC, Oberg AL, Druliner BR, Boardman LA. Colonoscopy surveillance for high risk polyps does not always prevent colorectal cancer. World J Gastroenterol 2018; 24(8): 905-916
---