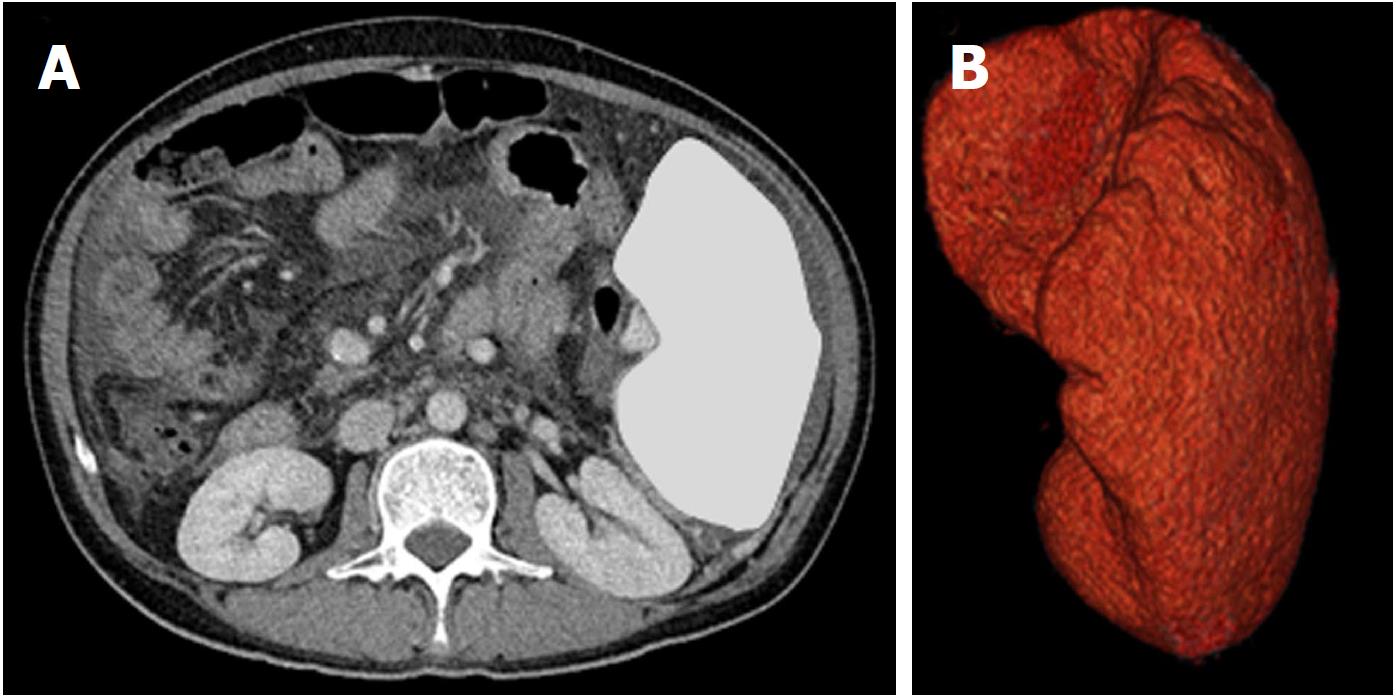 Figure 1 Axial computed tomography section (A) and reconstructed 3-D image (B) of the spleen.
The volume measurement was performed using virtual organ computer-aided analysis on enhanced computed tomography in an enrolled patient with splenomegaly. The total volume was 1212 mL calculated using the software.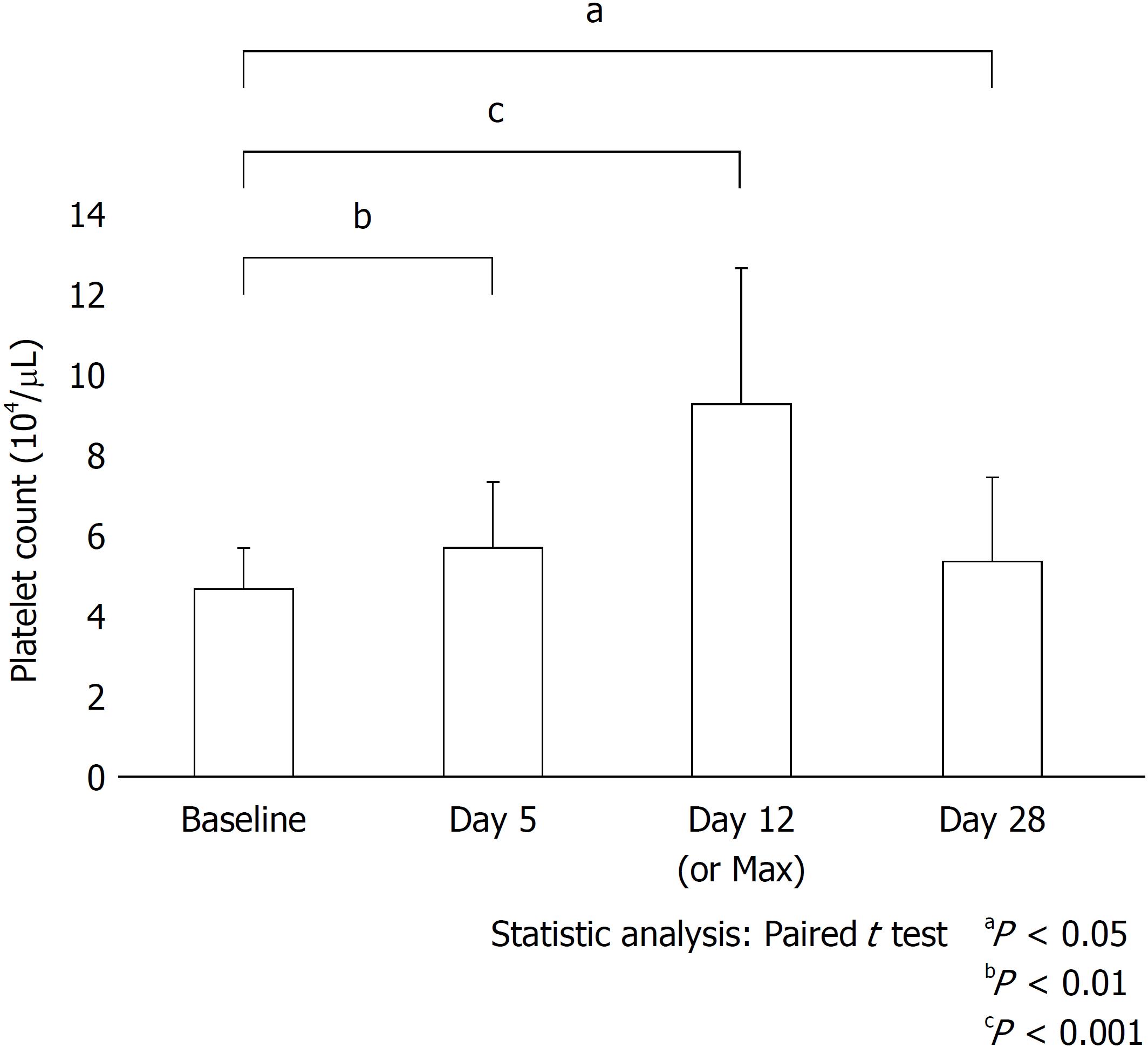 Figure 2 Mean changes in platelet count in all patients with splenomegaly treated with 3.
0 mg/d lusutrombopag for 7 d. Data are expressed as the mean ± SD. The paired t-test was used to compare paired data. Max: The maximum count.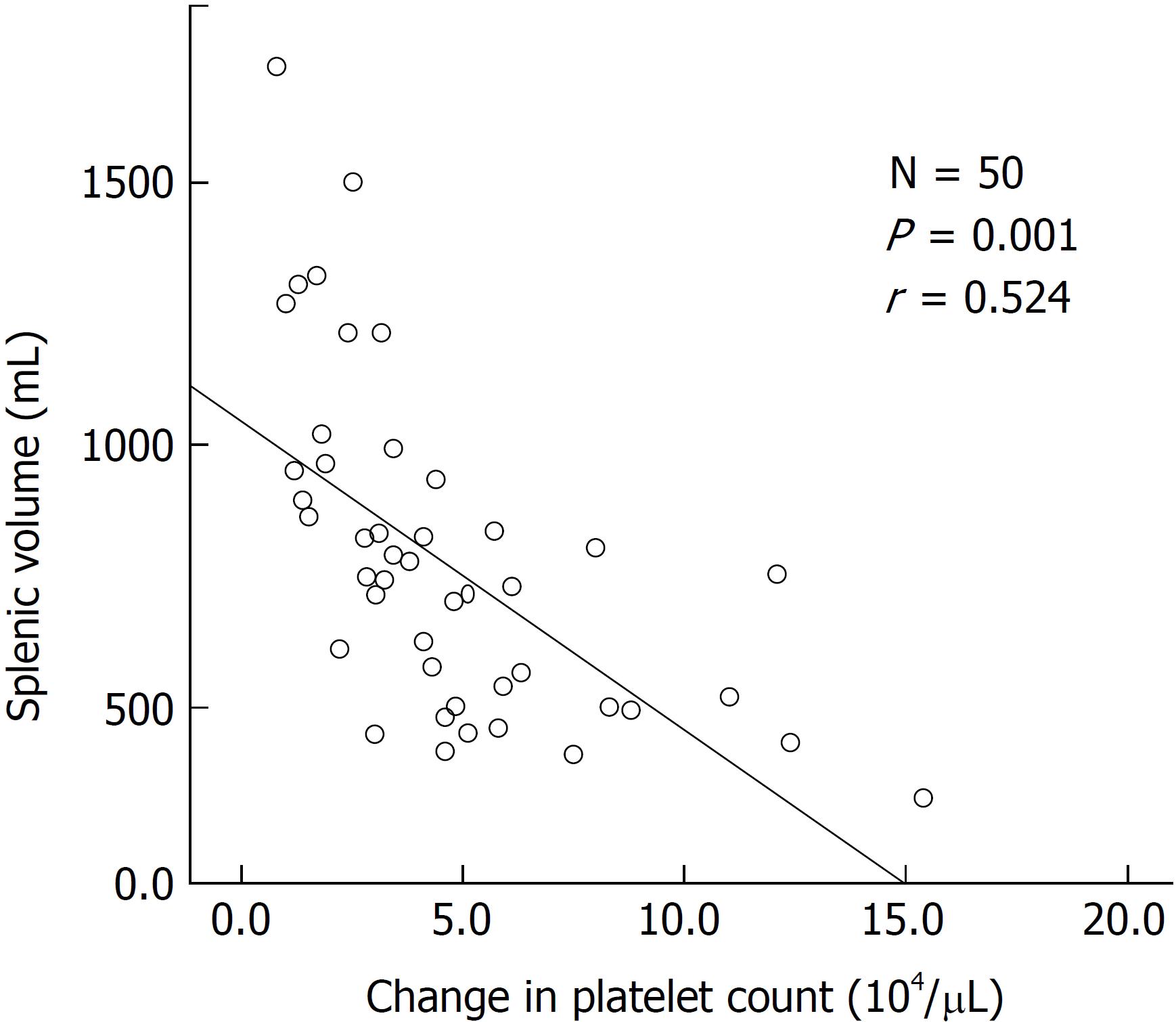 Figure 3 Correlation between change in platelet count and splenic size in patients with cirrhosis. Correlation was determined using Pearson's r coefficient. Data are expressed as the mean ± SD.
---
Citation: Uojima H, Arase Y, Itokawa N, Atsukawa M, Satoh T, Miyazaki K, Hidaka H, Sung JH, Kako M, Tsuruya K, Kagawa T, Iwakiri K, Horie R, Koizumi W. Relationship between response to lusutrombopag and splenic volume. World J Gastroenterol 2018; 24(46): 5271-5279
---