Figure 1 Non-alcoholic fatty liver disease and hepatic histopathological alterations.
NAFLD includes a wide spectrum of histopathological alterations ranging from simple steatosis (A) to non-alcoholic steatohepatitis (B) and cirrhosis (C). NAFLD: Non-alcoholic fatty liver disease.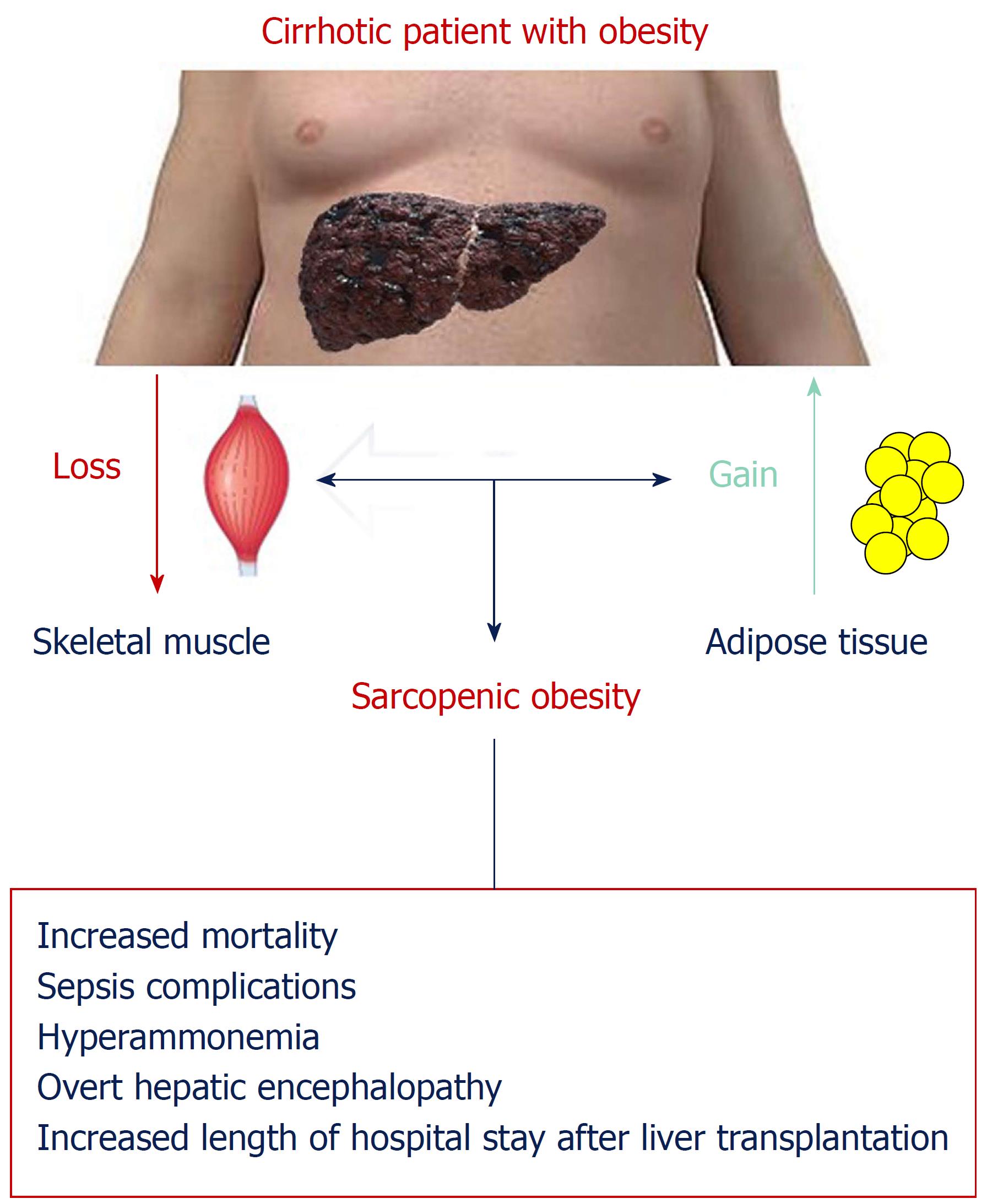 Figure 2 Sarcopenia as a prognostic negative marker in the cirrhotic patient with obesity. Cirrhotic patients with obesity frequently have a combined loss of skeletal muscle and gain of adipose tissue, culminating in the condition known as "sarcopenic obesity". Sarcopenia in cirrhotic patients has been associated with increased mortality, sepsis complications, hyperammonemia, overt hepatic encephalopathy, and an increased length of hospital stay after liver transplantation.
---
Citation: Schiavo L, Busetto L, Cesaretti M, Zelber-Sagi S, Deutsch L, Iannelli A. Nutritional issues in patients with obesity and cirrhosis. World J Gastroenterol 2018; 24(30): 3330-3346
---