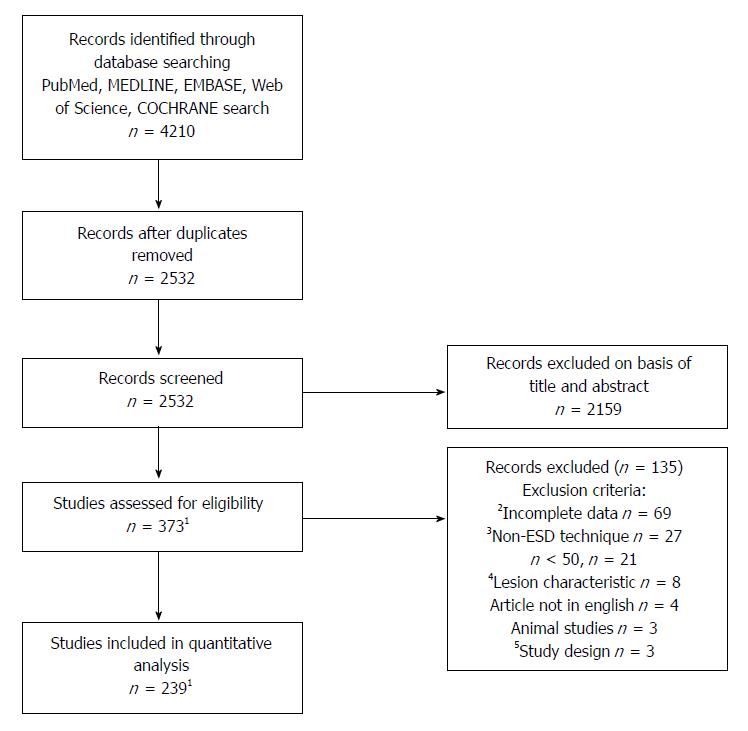 Figure 1 Flow diagram. The flow diagram shows the study selection process. 1One study was divided into Western and Eastern parts for our quantitative analysis (thus counting as two studies). It was however only counted as a single study when assessed for eligibility; 2Missing/incomplete data regarding our primary outcome (curative, en bloc, R0 resection); 3Non-ESD study, hybrid ESD technique, ESD with snare; 4Submucosal lesions, pharyngeal lesions; 5Case-control, case report, questionnaire. ESD: Endoscopic submucosal dissection.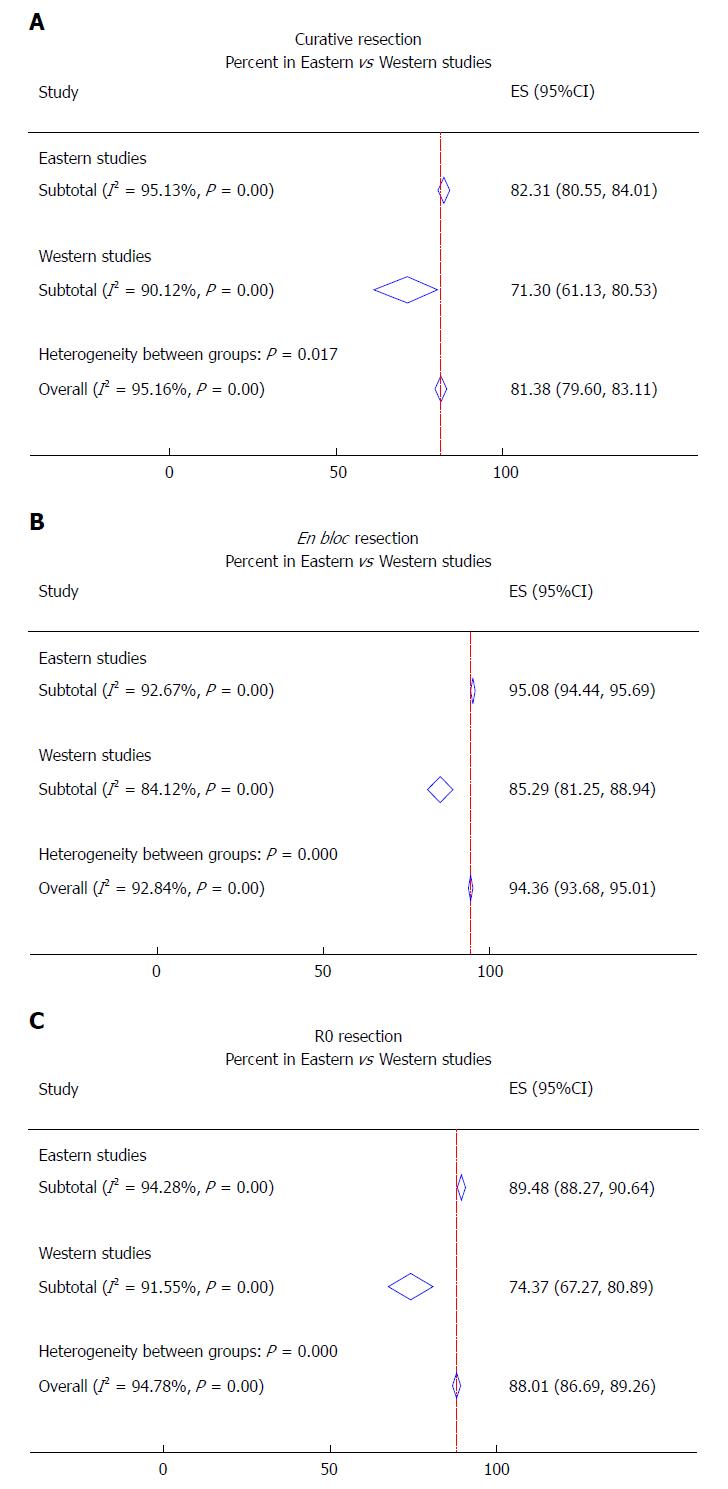 Figure 2 Efficacy of endoscopic submucosal dissection. Forest plot for curative resection (A), en bloc resection (B) and R0 resection (C).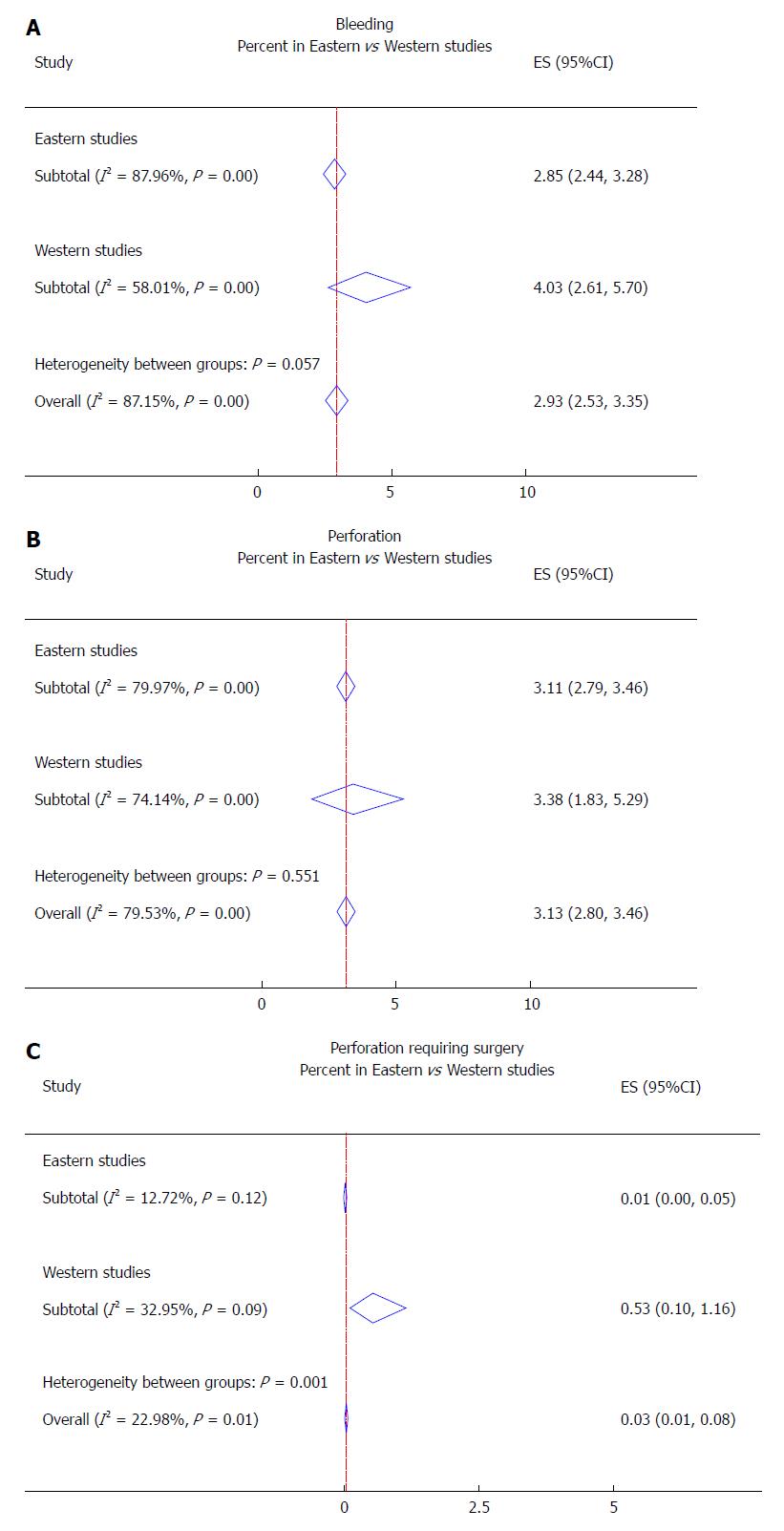 Figure 3 Complications of endoscopic submucosal dissection.
Forest plot for bleeding (A), perforation (B) and perforation requiring surgery (C).
---
Citation: Daoud DC, Suter N, Durand M, Bouin M, Faulques B, von Renteln D. Comparing outcomes for endoscopic submucosal dissection between Eastern and Western countries: A systematic review and meta-analysis. World J Gastroenterol 2018; 24(23): 2518-2536
---