Figure 1 The binding of insulin to its receptor activates a series of phosphorylations of downstream receptors that finally activate nitric oxide-production by endothelial nitric oxide synthase.
A: The release of nitric oxide (NO) causes endothelium dependent vasodilation; B: Insulin-resistance causes the reduction of Insulin-induced activation of endothelial nitric oxide synthase (eNOS). This is associated with reduction of NO bioavailability and, finally, endothelial dysfunction.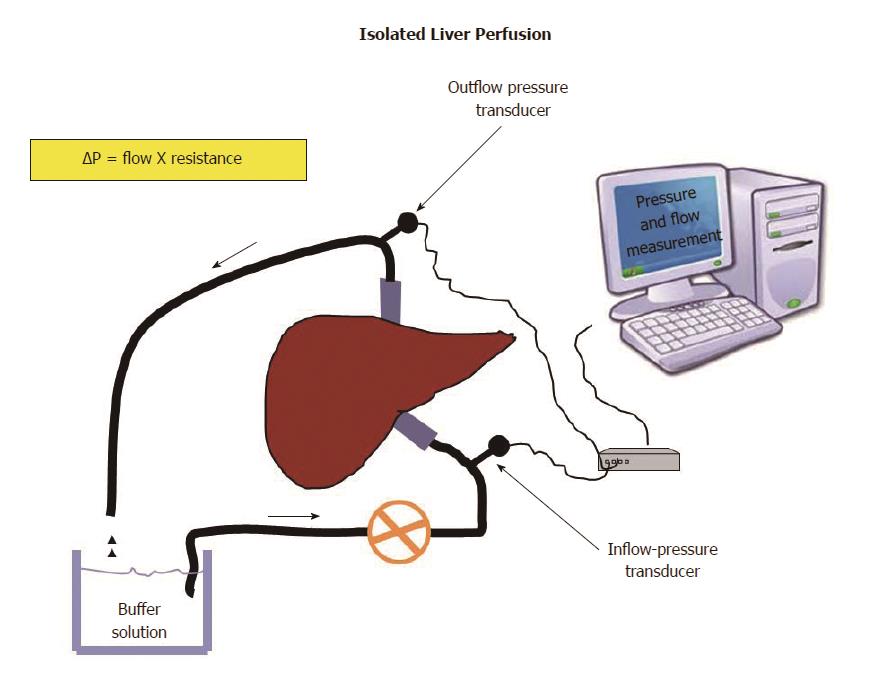 Figure 2 Livers are isolated and perfused at a constant velocity.
Any change of pressure will be directly proportional to the resistance offered by sinusoids to the flow of a buffer solution according to Ohm's low applied to fluid-dynamic (ΔP = flow X resistance). This allows measuring the intrahepatic resistance offered by sinusoids.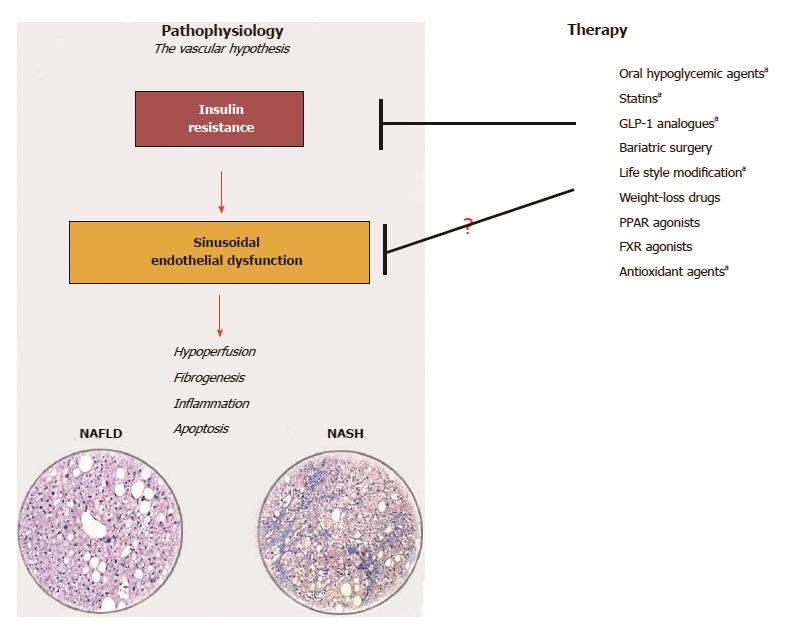 Figure 3 The vascular-hypothesis of liver damage in non-alcoholic fatty liver disease considers sinusoidal endothelial dysfunction due to insulin-resistance a key factor for the initiation and perpetuation of liver damage from simple steatosis to steatohepatitis. Any strategy of treatment ameliorating insulin-resistance may be efficacious in ameliorating sinusoidal endothelial dysfunction. Drugs marked with a are those with a proven efficacy on liver microcirculation (Ref. [16,42,95,103,104]). (Histological images are courtesy of Dr. Marco Maggioni, IRCCS Ca' Granda, Ospedale Maggiore Policlinico, Milan, Italy). NAFLD: Non-alcoholic fatty liver disease; NASH: Non-alcoholic steatohepatitis.
---
Citation: Pasarín M, Abraldes JG, Liguori E, Kok B, La Mura V. Intrahepatic vascular changes in non-alcoholic fatty liver disease: Potential role of insulin-resistance and endothelial dysfunction. World J Gastroenterol 2017; 23(37): 6777-6787
---