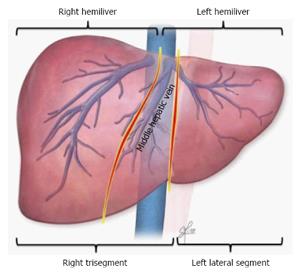 Figure 1 Graft types for split liver transplantation.
The most common type is the left lateral segment graft (segment II and III) for children and the right trisegment graft (segment I, IV-VIII) for adults. In hemiliver splitting, the liver is split on the right side of the middle hepatic vein to yield the left hemiliver graft (segment I-IV) and the right hemiliver graft (segment V-VIII) for 2 adults or adult-sized recipients.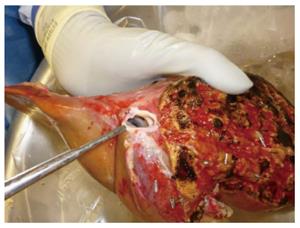 Figure 2 Single venous outflow of the left hemiliver graft.
A large common channel of the left and middle hepatic veins is seen.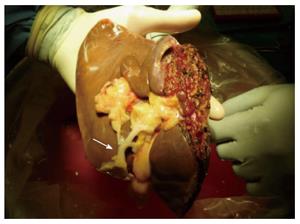 Figure 3 Left hemiliver graft with the celiac trunk (arrow).
In this hemiliver split, the celiac trunk was retained with the left lobe graft and the remaining structures including the vena cava, main portal vein, and common hepatic duct were retained with the right lobe graft as described by Bismuth[3].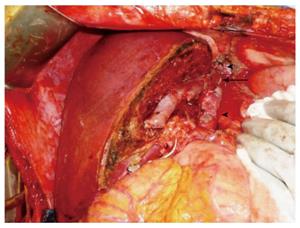 Figure 4 Right hemiliver graft with new middle hepatic vein.
Implantation was performed using the conventional caval interposition technique. Two arrowheads indicate caval anastomoses. To prevent venous congestion in the anterior segment, an iliac vein graft was used to create new middle hepatic vein that is anastomosed to the orifice of the left and middle hepatic veins on the graft vena cava (arrow). From Hashimoto et al[10].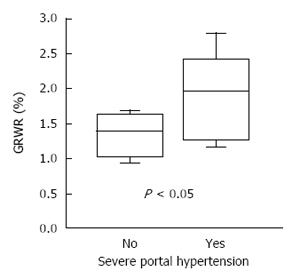 Figure 5 Distributions of graft-to-recipient weight ratio in recipients who received hemiliver grafts at Cleveland Clinic.
With ideal graft-recipient matching, the majority of recipients achieved a graft-to-recipient weight ratio (GRWR) > 1.0%. More importantly, hemiliver grafts with low GRWR were avoided in recipients with severe portal hypertension in order to prevent small-for-size related graft failure. A line within the box indicating the mean and the lower and higher boundaries of the box indicating the 25th and 75th percentile, respectively. Whiskers below and above the box indicate the 10th and 90th percentiles. From Hashimoto et al[10].
---
Citation: Hashimoto K, Fujiki M, Quintini C, Aucejo FN, Uso TD, Kelly DM, Eghtesad B, Fung JJ, Miller CM. Split liver transplantation in adults. World J Gastroenterol 2016; 22(33): 7500-7506
---