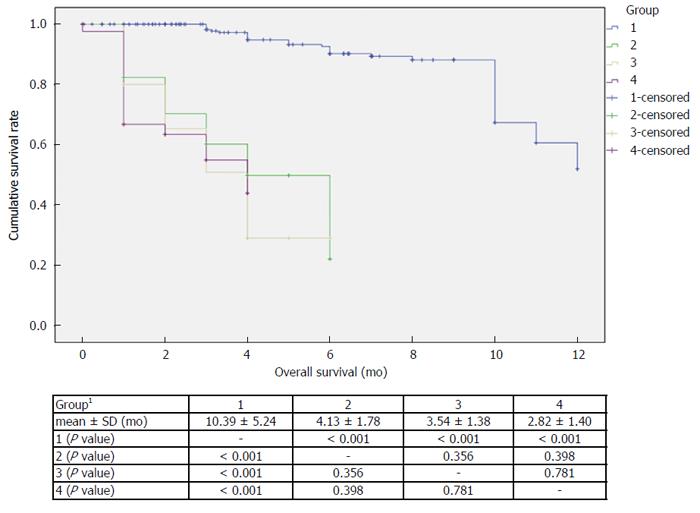 Figure 1 Overall survival periods significantly increase in the transcatheter arterial chemoembolisation group compared with the other groups. 1Group 1: TACE administration; Group 2: Surgery + postoperative TACE; Group 3: Monotherapy of sorafenib; Group 4: Palliative therapy.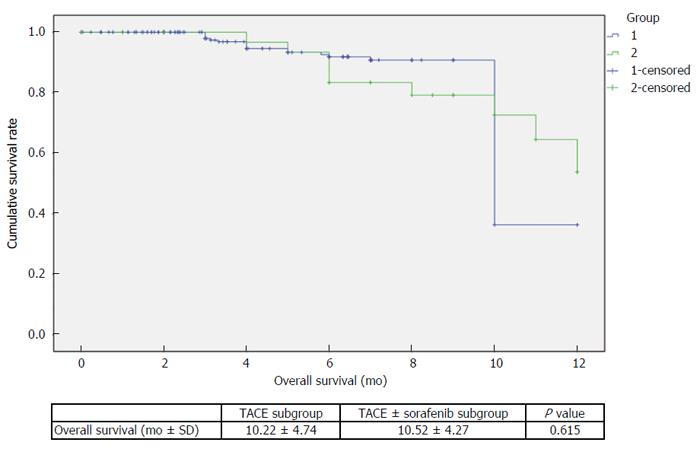 Figure 2 Overall survival between subgroups of transarterial chemoembolisation administrations among all the hepatocellular carcinoma patients with portal vein tumor thrombus extending to the main portal vein trunk and inferior vena cava.
TACE: Transarterial chemoembolization; HCC: Hepatocellular carcinoma.
---
Citation: Ye HH, Ye JZ, Xie ZB, Peng YC, Chen J, Ma L, Bai T, Chen JZ, Lu Z, Qin HG, Xiang BD, Li LQ. Comprehensive treatments for hepatocellular carcinoma with tumor thrombus in major portal vein. World J Gastroenterol 2016; 22(13): 3632-3643
---