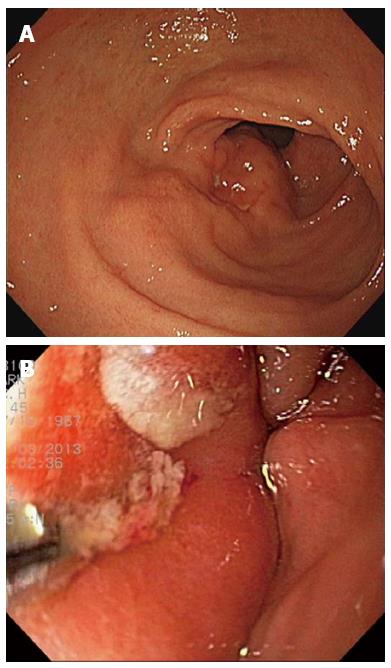 Figure 1 Endoscopic views.
A: A mass with multiple ulcers measuring about 5 cm was noted on the anterior wall of the antrum of the stomach; B: Pus-like discharge spewed out from the fistula of the mass.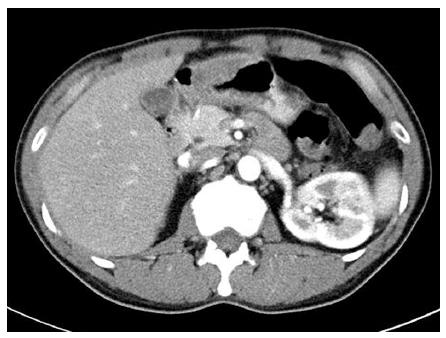 Figure 2 Contrast-enhanced abdominal computed tomography scan showed a heterogeneously enhanced mass measuring 5 cm × 4 cm with concentric elevation on the anterior wall of the stomach.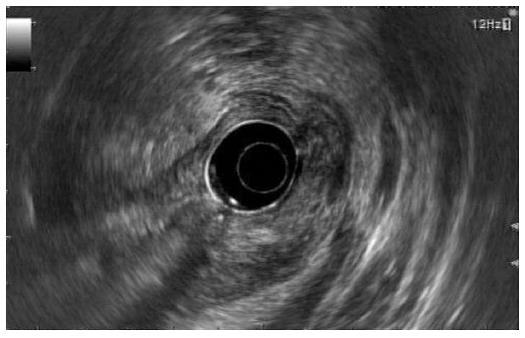 Figure 3 Endosonographic views.
A lobulated mass measuring about 5 cm with mixed echogenicity and an irregular margin was observed at the gastric antrum.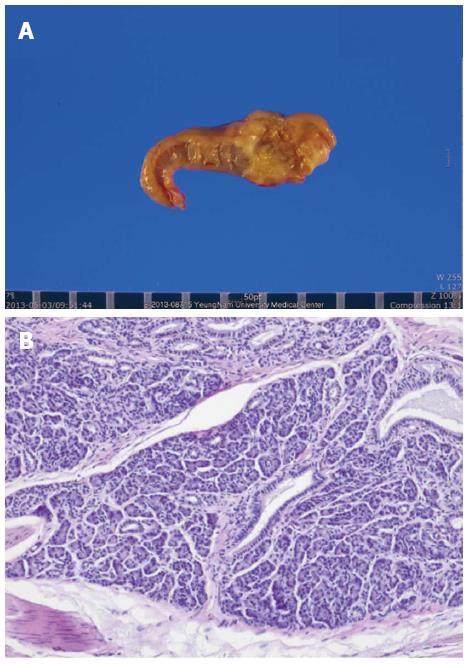 Figure 4 Macroscopic finding of the resected specimen (A) and microscopic view showed benign ductal structures lined by cuboidal epithelium and acini as an ectopic pancreas of Heinrich type III.
Aggregation of leukocytes around the pancreatic tissue was noted (B) (hematoxylin and eosin, 100 ×).
---
Citation: Kim SB, Oh MJ, Lee SH. Gastric subepithelial lesion complicated with abscess: Case report and literature review. World J Gastroenterol 2015; 21(20): 6398-6403
---