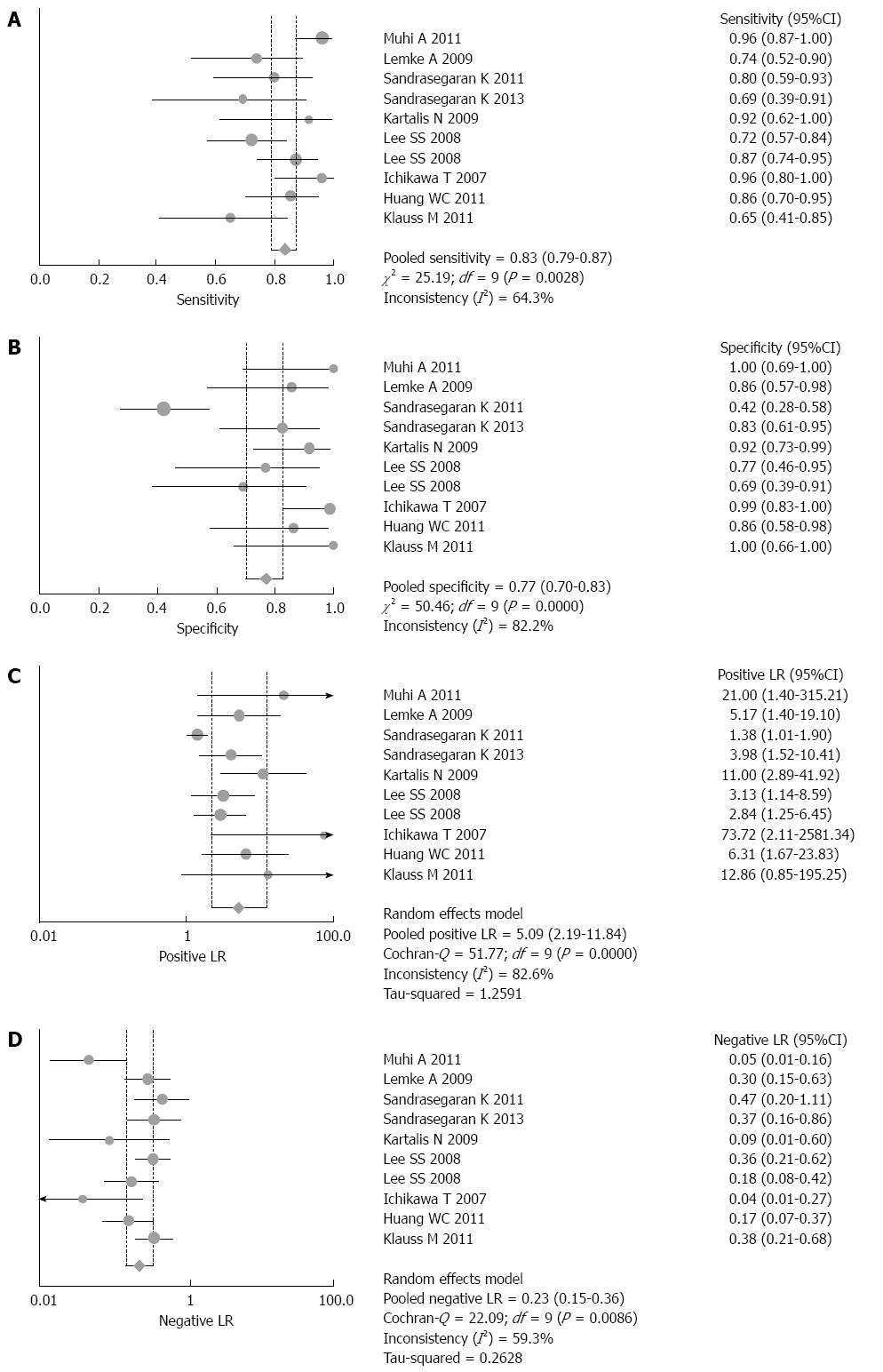 Figure 2 Forest plot of sensitivity (A), specificity (B), positive likelihood ratio (C) and negative likelihood ratio (D) with corresponding 95%CI of nine studies (10 sets of data).
The random-effects model was used. The pooled sensitivity and specificity of DWI were 0.83 (95%CI: 0.79-0.87) and 0.77 (95%CI: 0.70-0.83), respectively. Positive likelihood ratio (PLR) and negative likelihood ratio (NLR) were 5.09 (95%CI: 2.19-11.84) and 0.23 (95%CI: 0.15-0.36), respectively.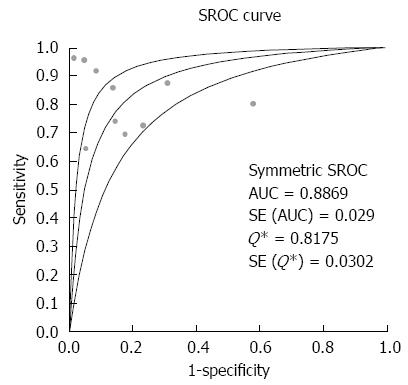 Figure 3 Summary receiver operating characteristic curve. Sensitivity and specificity are plotted in the receiver operating characteristic space for individual studies. The AUC and Q* index were 0.89 and 0.82, respectively, indicating good diagnostic accuracy. SROC: Summary receiver operating characteristic.
---
Citation: Hong BZ, Li XF, Lin JQ. Differential diagnosis of pancreatic cancer by single-shot echo-planar imaging diffusion-weighted imaging. World J Gastroenterol 2015; 21(20): 6374-6380
---