World J Gastroenterol.
Jan 14, 2015;
21(2): 704-710
Published online Jan 14, 2015. doi: 10.3748/wjg.v21.i2.704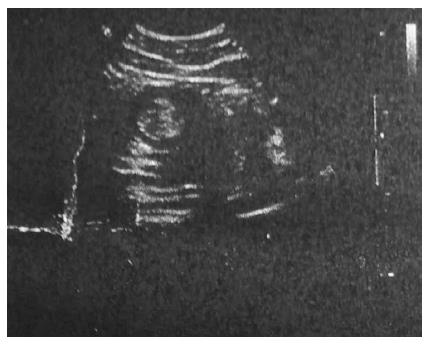 Figure 1 Ultrasound examination of the abdomen showed an upper abdominal solid mass and possible intussusception.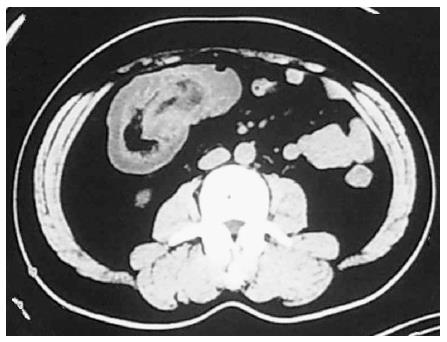 Figure 2 Abdominal computed tomography revealed an intussusception in the right lower quadrant and possible colonic neoplasms.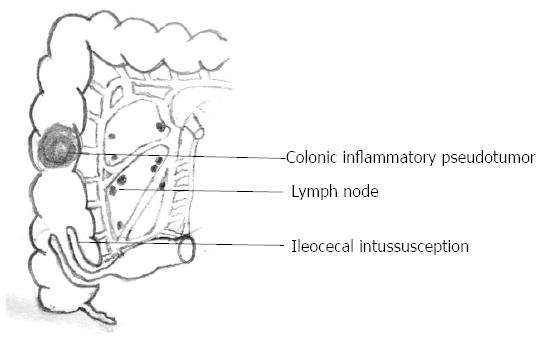 Figure 3 Schematic showing the inflammatory pseudotumor in the central ascending colon, ileocecal intussusception and enlarged lymph nodes.

Figure 4 Microscopic examination revealed a large number of fibroblasts, myofibroblast proliferation and inflammatory changes.
HE staining, A: magnification × 40; B: magnification × 400.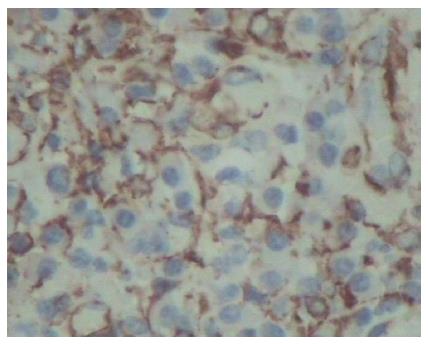 Figure 5 Immunohistochemical staining of smooth muscle actin protein was positive in the colonic mass (magnification × 400).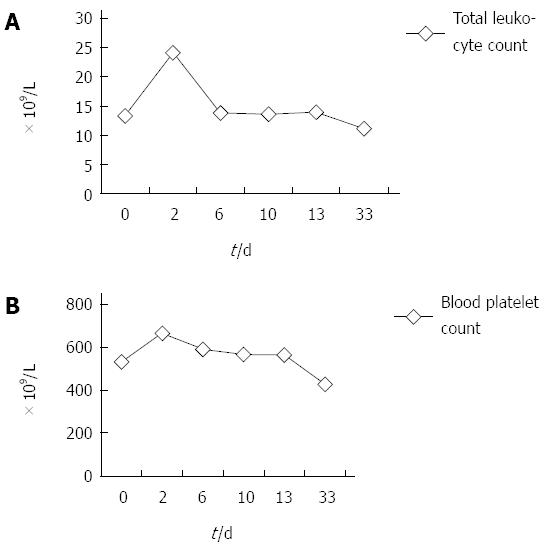 Figure 6 Dynamic changes in routine blood sample. A: Total leukocyte count (× 109/L); B: Blood platelet count (× 109/L) before and after surgery.
---
Citation: Huang Y, Li LP, Wang J, Lun ZJ, Li W, Yang Z. Inflammatory pseudotumor of the colon causing intussusception: A case report and literature review. World J Gastroenterol 2015; 21(2): 704-710
---