World J Gastroenterol.
Jan 14, 2015;
21(2): 667-674
Published online Jan 14, 2015. doi: 10.3748/wjg.v21.i2.667

Figure 1 Representative microscopic photos of immunohistochemistry with cytokeratin (A), Ki-67 (B) and terminal deoxynucleotidyl transferase dUTP nick end labeling assay (C).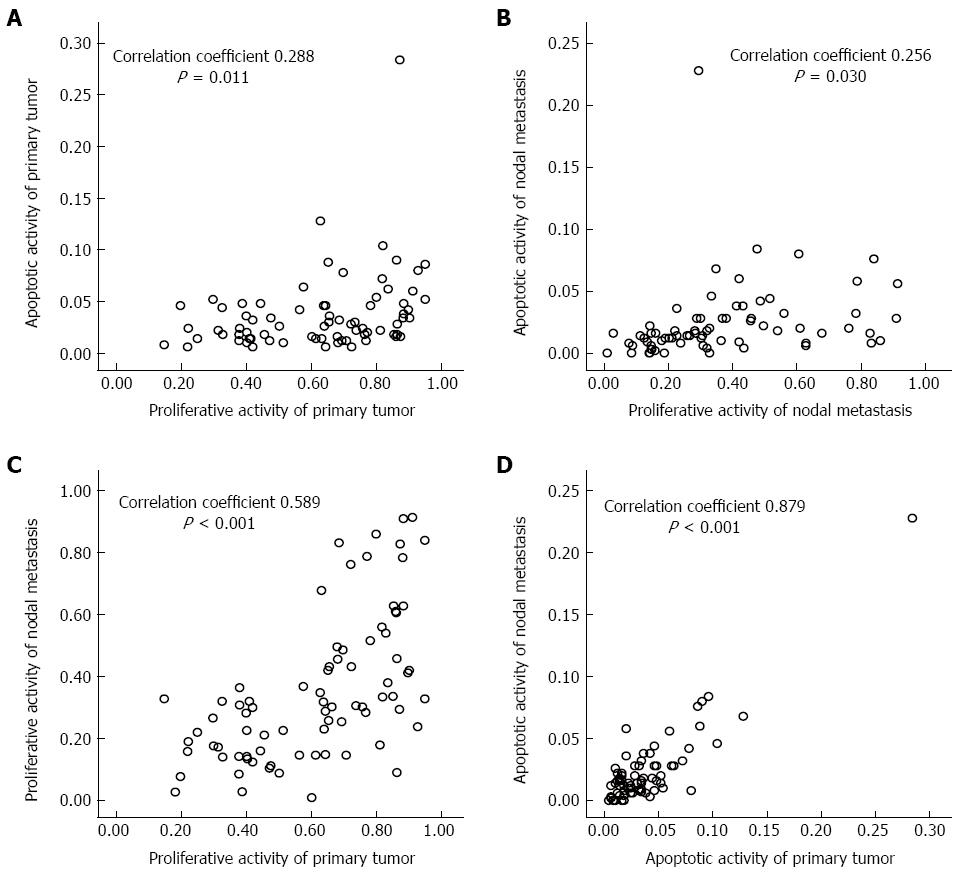 Figure 2 Correlation of proliferative and apoptotic activities in the primary tumor (A), nodal metastasis (B) and with each other (C, D).
---
Citation: Jo MJ, Park JY, Song JS, Kook MC, Ryu KW, Cho SJ, Lee JH, Nam BH, Hong EK, Choi IJ, Kim YW. Biopathologic features and clinical significance of micrometatasis in the lymph node of early gastric cancer. World J Gastroenterol 2015; 21(2): 667-674
---