Copyright
©2014 Baishideng Publishing Group Co.
World J Gastroenterol.
Jan 21, 2014;
20(3): 714-723
Published online Jan 21, 2014. doi: 10.3748/wjg.v20.i3.714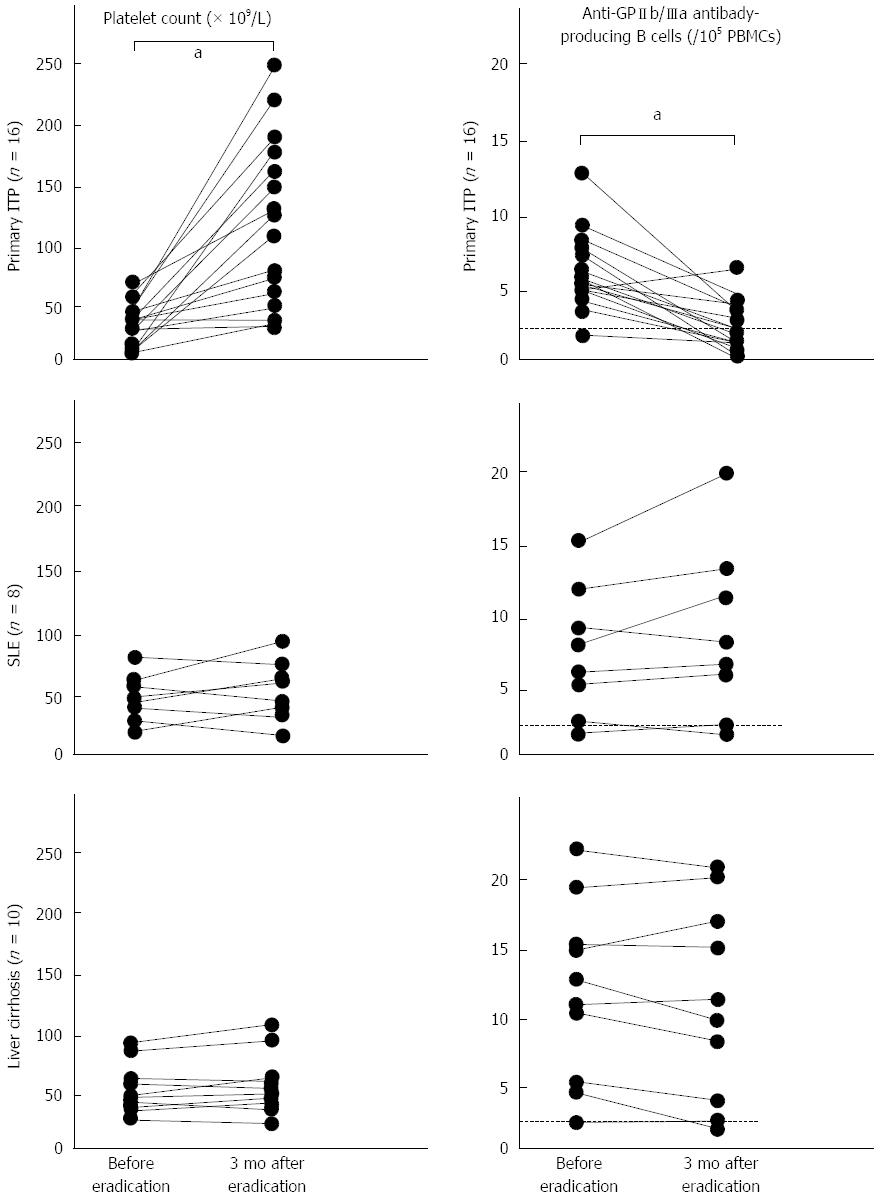 Figure 1 Changes in platelet count and in anti-GPIIb/IIIa antibody-producing circulating B cells before and 3 mo after an Helicobacter pylori eradication regimen in Helicobacter pylori-positive immune thrombocytopenia patients with no additional disease, or with systemic lupus erythematosus or liver cirrhosis. Changes in absolute values were compared by paired t test. aP < 0.05. A dotted line indicates the cut-off for circulating anti-GPIIb/IIIa antibody-producing B cells, which was 2/105 peripheral blood mononuclear cells (PBMCs). ITP: Immune thrombocytopenia; SLE: Systemic lupus erythematosus.
---
Citation: Kuwana M. Helicobacter pylori-associated immune thrombocytopenia: Clinical features and pathogenic mechanisms. World J Gastroenterol 2014; 20(3): 714-723
---