Copyright
©2013 Baishideng Publishing Group Co.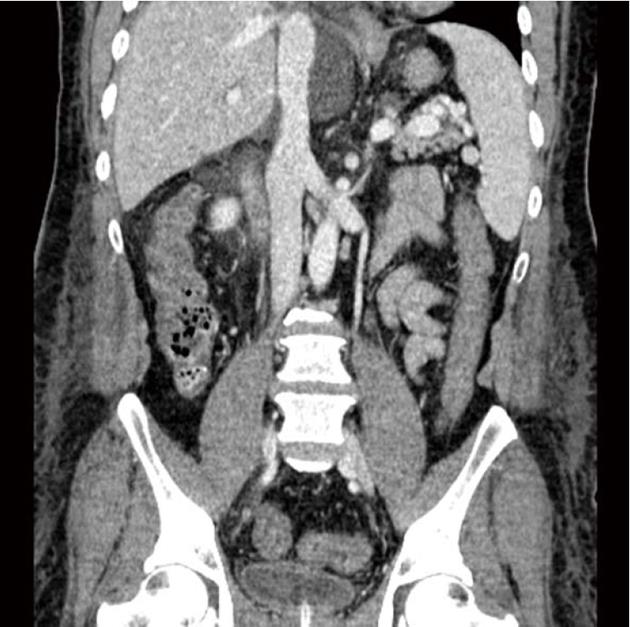 Figure 1 Abdominopelvic computed tomography scan.
Mild to moderate symmetrical wall thickening with decreased mural attenuation was observed from the hepatic flexure to distal sigmoid colon.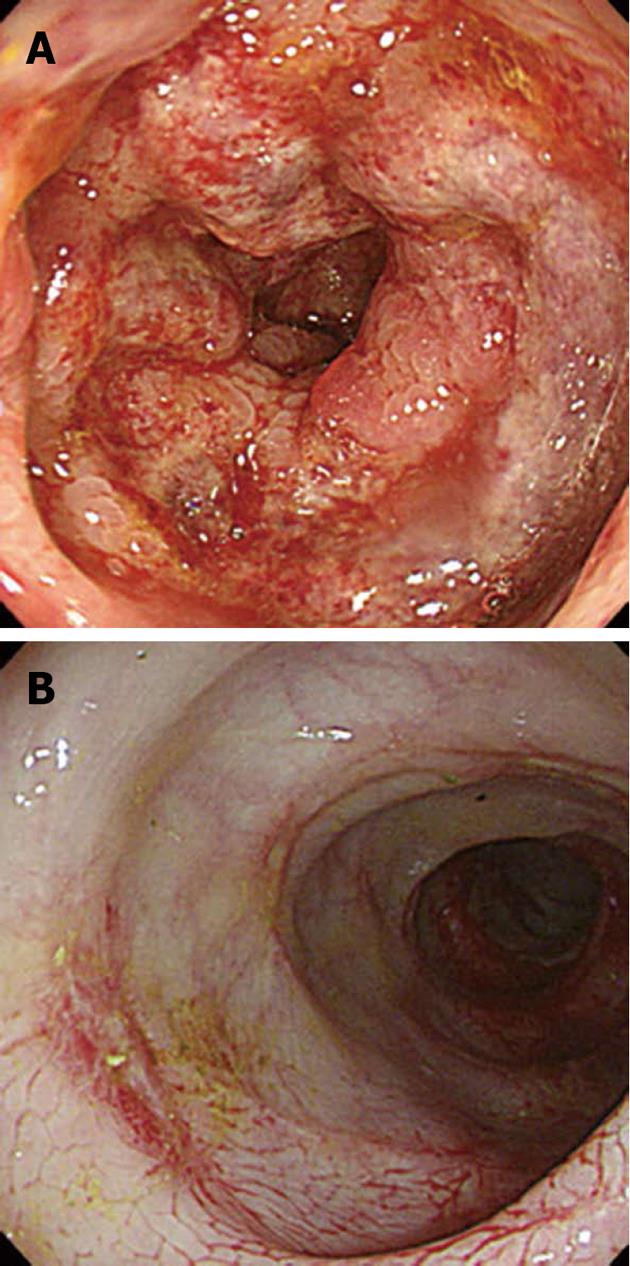 Figure 2 Sigmoidoscopic findings.
A: The mucosa shows multiple shallow ulcerations, edema with friability of the mucosa, and loss of the normal vascular appearance; B: Two weeks after anti-fungal therapy, the mucosal edema and ulcerative lesions are markedly improved and mucosal scar changes were seen on the sigmoid colon.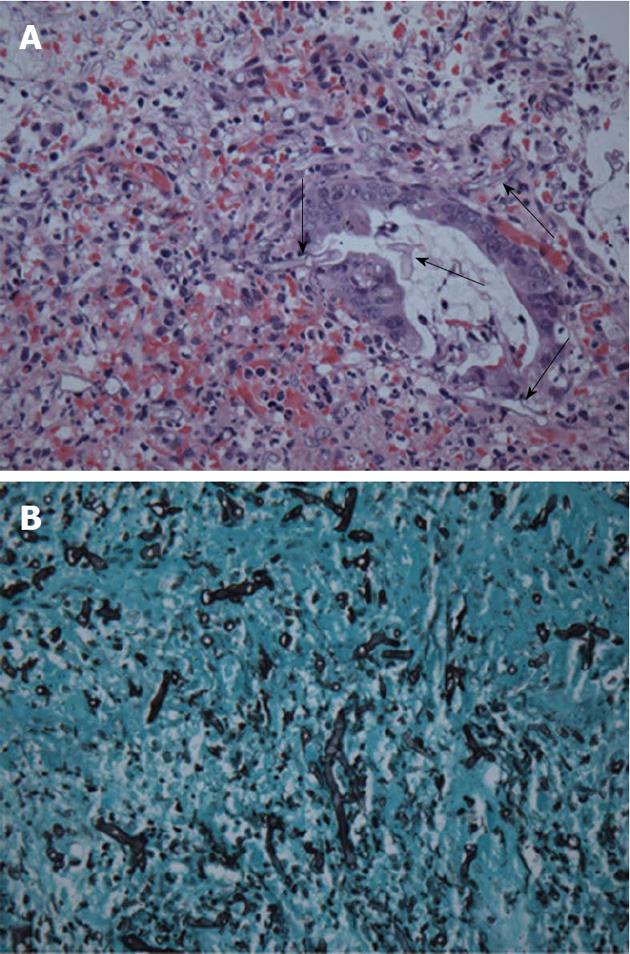 Figure 3 Histologic findings. A: Microscopic examination of the biopsy specimen obtained by endoscopy shows several fungal hyphae (arrows) (hematoxylin and eosin stain, magnification × 400); B: Right-angle branching, non-septate hyphae of Mucoraceae are shown (Grocott's methenamine silver stain, magnification × 400).
---
Citation: Do GW, Jung SW, Jun JB, Seo JH, Nah YW. Colonic mucormycosis presented with ischemic colitis in a liver transplant recipient. World J Gastroenterol 2013; 19(22): 3508-3511
---