Copyright
©2011 Baishideng Publishing Group Co.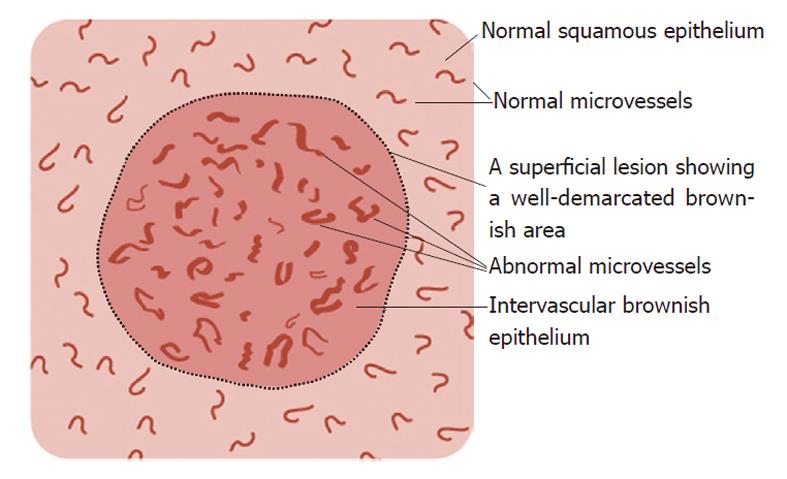 Figure 1 Schema of the magnified endoscopic features of a superficial lesion and its surrounding mucosa as detected by narrow-band imaging.
The superficial lesion shows an intervascular brownish epithelium and abnormal microvessels exhibiting dilation, proliferation and irregularities.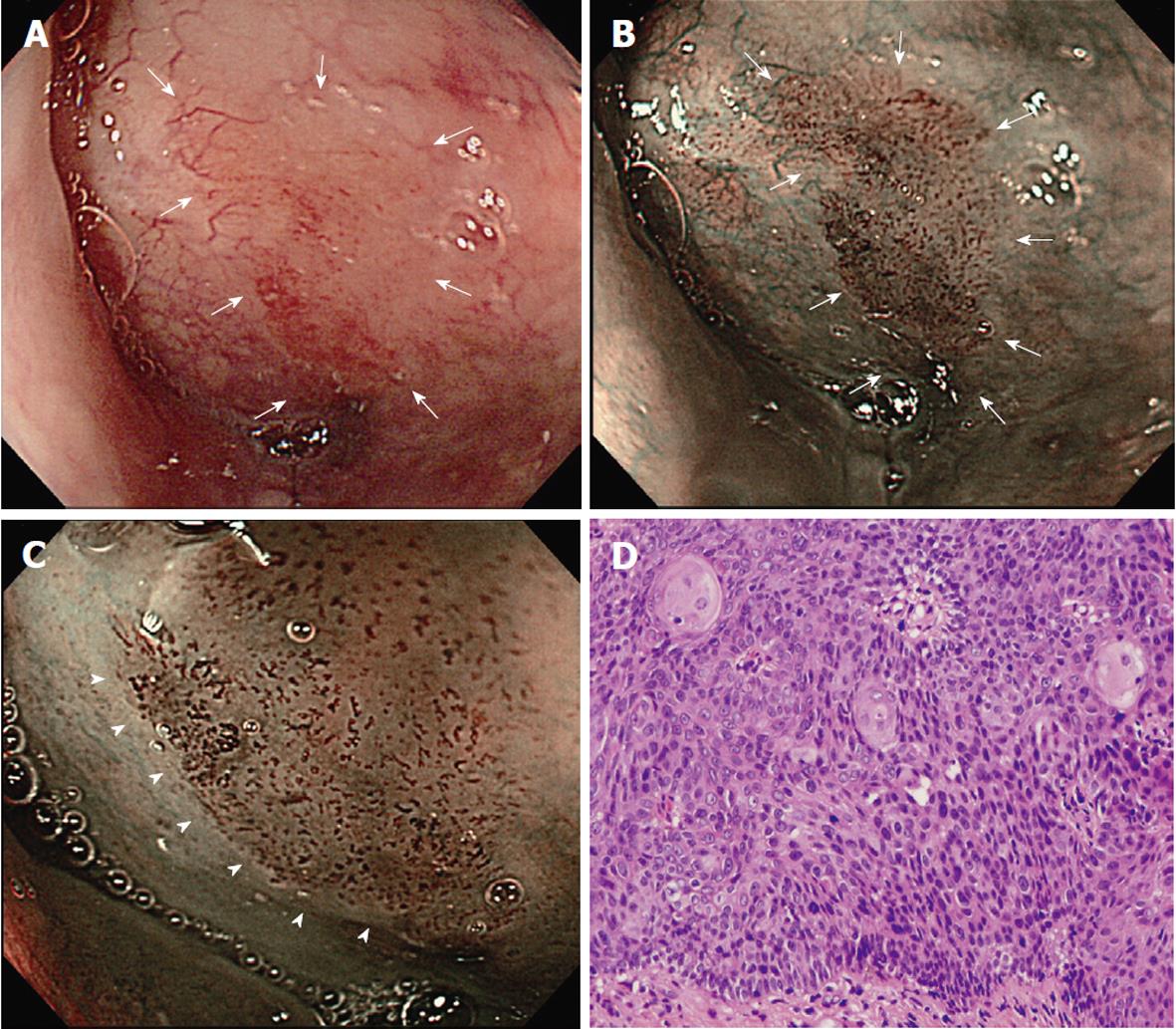 Figure 2 Representative images of a superficial carcinoma. A: Conventional gastrointestinal endoscopy image revealing a flat and poorly delineated lesion with a slight redness at the piriform sinus of the right hypopharynx (arrows); B: The superficial carcinoma lesion is revealed as a well-demarcated brownish area by non-magnified narrow-band imaging (NBI) endoscopy (arrows); C: Magnified NBI endoscopy visualizes the brownish area of the superficial carcinoma and shows it to be comprised of intervascular brownish epithelium and superficial microvessels of a dark brown color exhibiting dilation, proliferation and irregularities. Arrowheads indicate the demarcation line of the lesion; D: Histology of an endoscopically biopsied superficial carcinoma specimen demonstrating squamous cell carcinoma in situ with keratinization (hematoxylin and eosin stain; original magnification × 50).
---
Citation: Yoshimura N, Goda K, Tajiri H, Yoshida Y, Kato T, Seino Y, Ikegami M, Urashima M. Diagnostic utility of narrow-band imaging endoscopy for pharyngeal superficial carcinoma. World J Gastroenterol 2011; 17(45): 4999-5006
---