Copyright
©2011 Baishideng Publishing Group Co.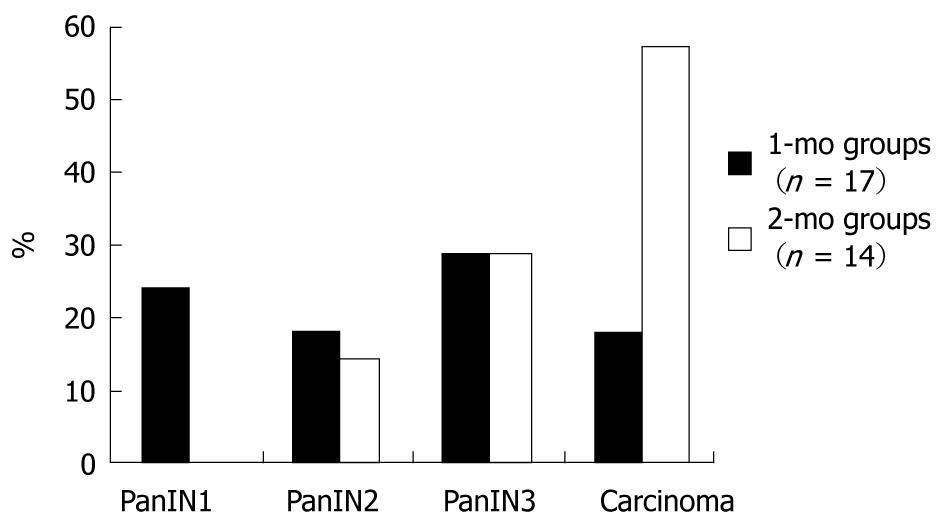 Figure 1 Pathological diagnoses in 1- and 2-mo groups after 7,12-dimethylbenzanthracene implantation. The difference between two groups was statistically significant (P = 0.0488), and there was an increase in the frequency of adenocarcinomas in the 2-mo group compared with the 1-mo group (P = 0.0309). PanIN: Pancreatic intraepithelial neoplasia.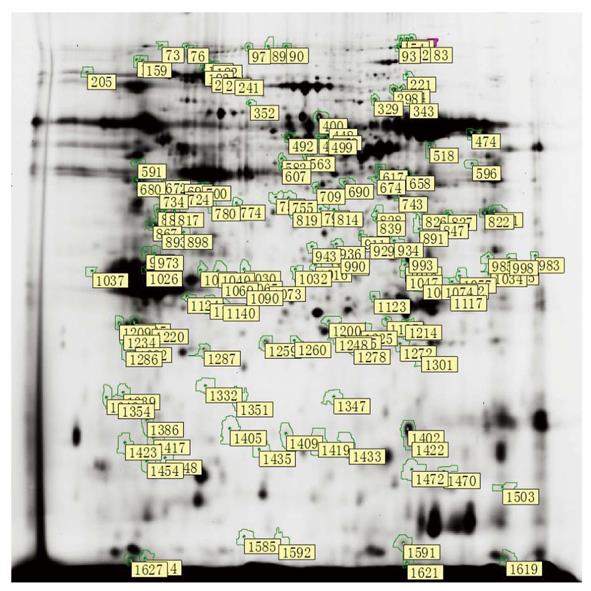 Figure 2 Map of 155 protein spots with significantly differential expression (P < 0.
01) in normal pancreatic (group A), pancreatic intraepithelial neoplasia-2 (group B) and pancreatic carcinoma (group C) tissues. Thirty-one protein levels progressively increased, and 17 protein levels progressively decreased from normal pancreatic tissue to 7,12-dimethylbenzanthracene-induced pancreatic intraepithelial neoplasia and pancreatic carcinoma.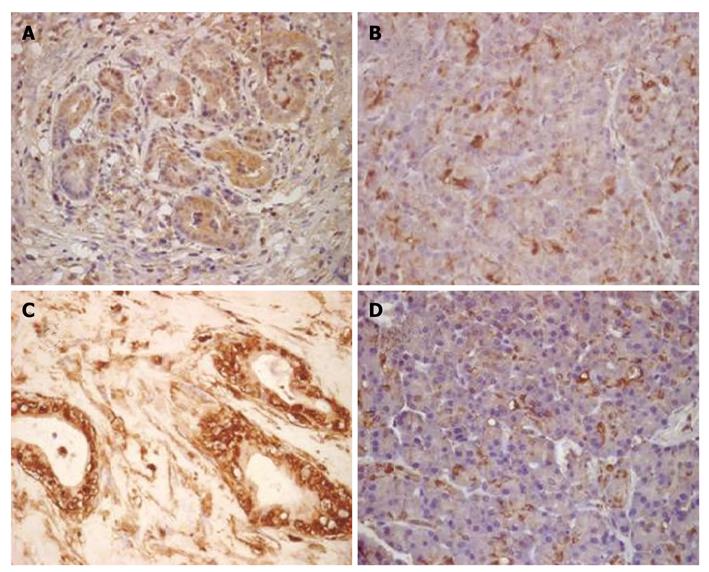 Figure 3 Enolase 1 expression was significantly increased in human and rat pancreatic carcinoma (immunohistochemistry, magnification × 400).
A: Positive expression in rat pancreatic cancer; B: Weakly positive expression in the normal rat pancreas; C: Positive expression in human pancreatic cancer; D: Weakly positive expression in human adjacent non-carcinoma tissues.
---
Citation: Wang L, Liu HL, Li Y, Yuan P. Proteomic analysis of pancreatic intraepithelial neoplasia and pancreatic carcinoma in rat models. World J Gastroenterol 2011; 17(11): 1434-1441
---