Copyright
©2010 Baishideng Publishing Group Co.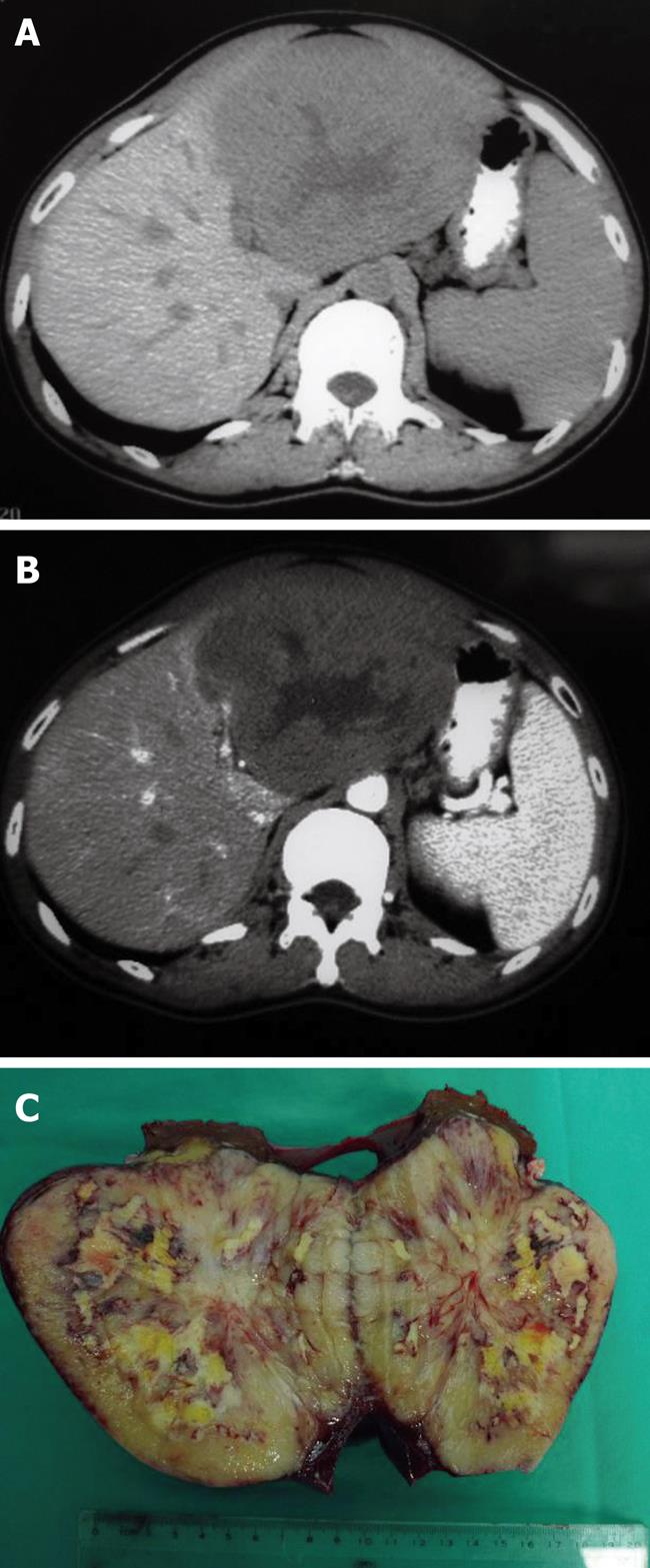 Figure 1 The preoperative imaging and surgical specimen in primary hepatic lymphoma.
A: By computed tomography, primary hepatic lymphoma (PHL) appeared as a solitary hypoattenuating lesion with a central area of low intensity; B: PHL lesion was slightly enhanced following the administration of intravenous contrast agent; C: Pathological features revealed that the PHL lesion was an encapsulated, hypovascular tumor with central necrosis.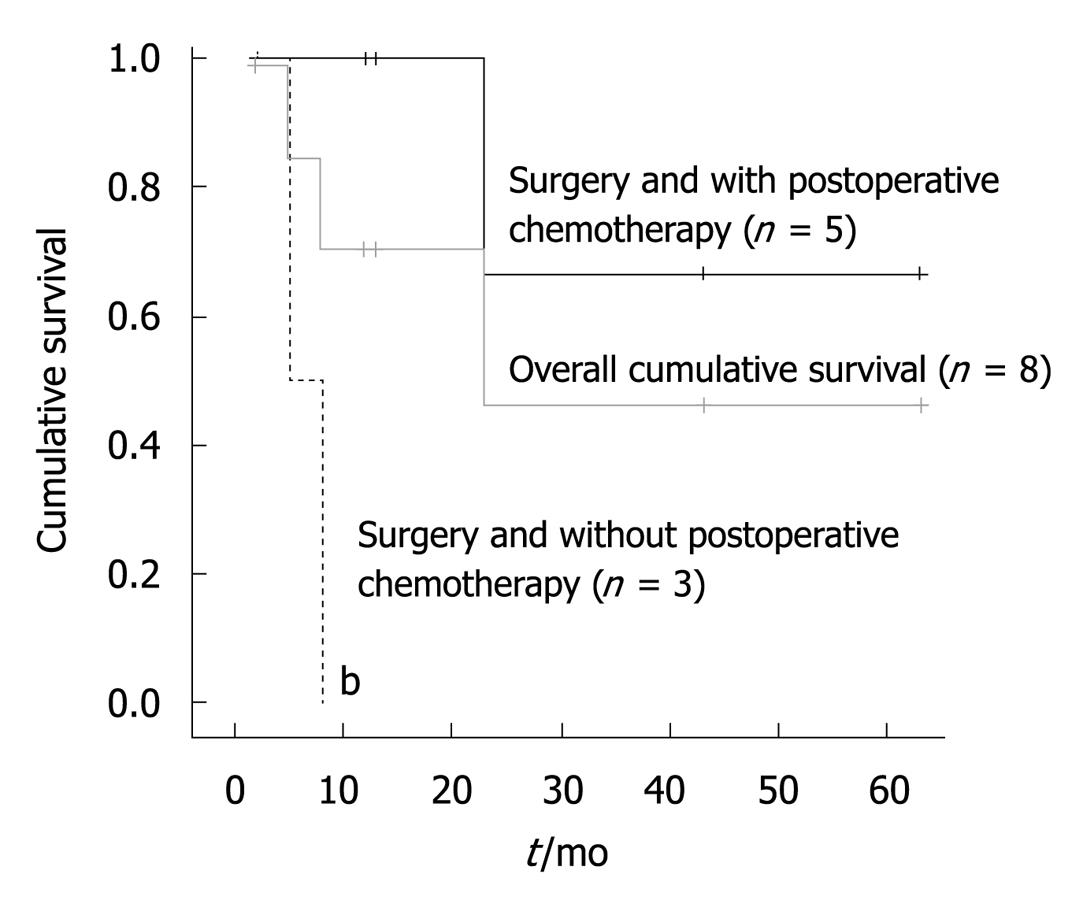 Figure 2 Survival among patients undergoing hepatic resection for primary hepatic lymphoma, with or without postoperative chemotherapy, and the overall cumulative survival of all patients (except for one who died perioperatively). bP < 0.01 vs hepatic resection for primary hepatic lymphoma with postoperative chemotherapy (log rank test).
---
Citation: Yang XW, Tan WF, Yu WL, Shi S, Wang Y, Zhang YL, Zhang YJ, Wu MC. Diagnosis and surgical treatment of primary hepatic lymphoma. World J Gastroenterol 2010; 16(47): 6016-6019
---