Copyright
©2010 Baishideng Publishing Group Co.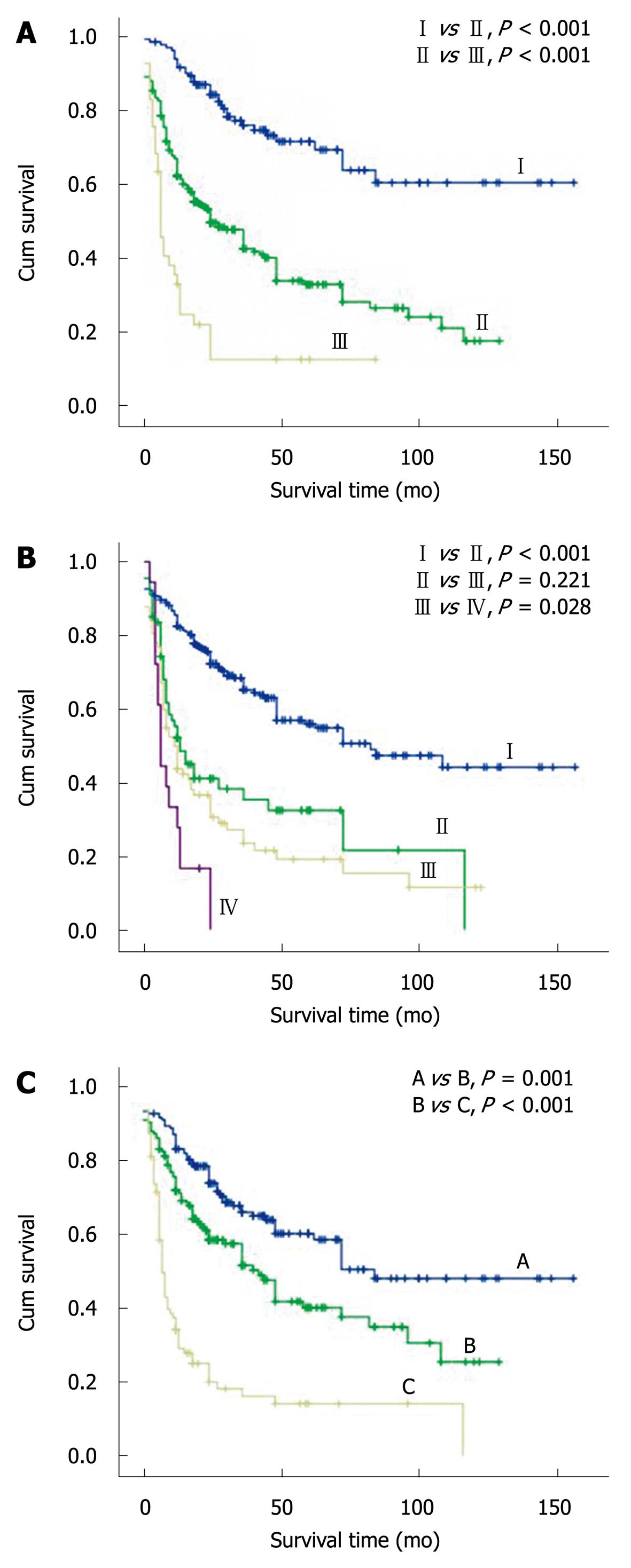 Figure 1 Survival curves for hepatocellular carcinoma patients according to the Chinese staging system (A), tumor node metastasis staging system (B), barcelona clinic liver cancer staging system (C).

Figure 2 Accuracy of the three staging systems for predicting the 1-year (A), 3-year (B), 5-year (C) survival rates of hepatocellular carcinoma patients.
ROC: Receiver operating characteristic curve; CS: Chinese staging; TNM: Tumor node metastasis; BCLC: Barcelona clinic liver cancer.
---
Citation: Xu LB, Wang J, Liu C, Pang HW, Chen YJ, Ou QJ, Chen JS. Staging systems for predicting survival of patients with hepatocellular carcinoma after surgery. World J Gastroenterol 2010; 16(41): 5257-5262
---