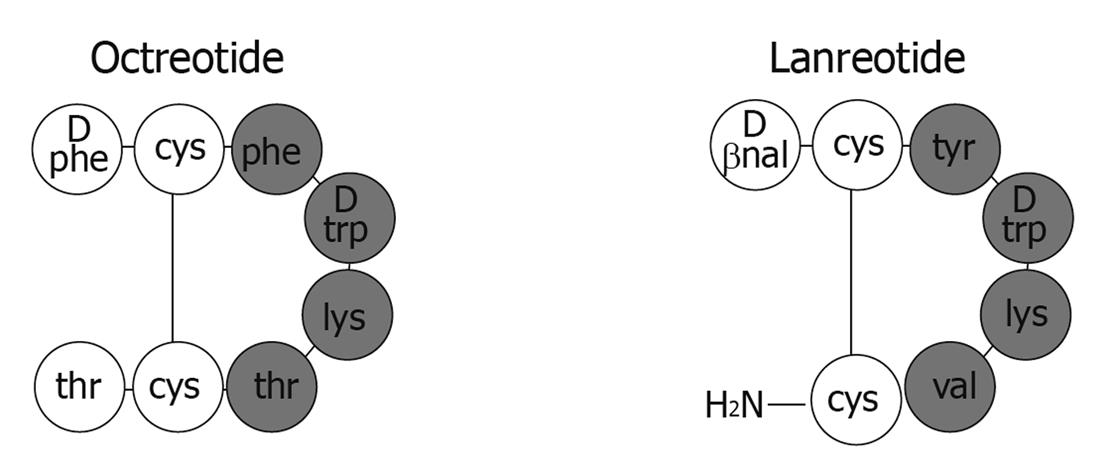 Figure 1 Chemical structure of the synthetic somatostatin analogs octreotide and lanreotide (adapted from[11]).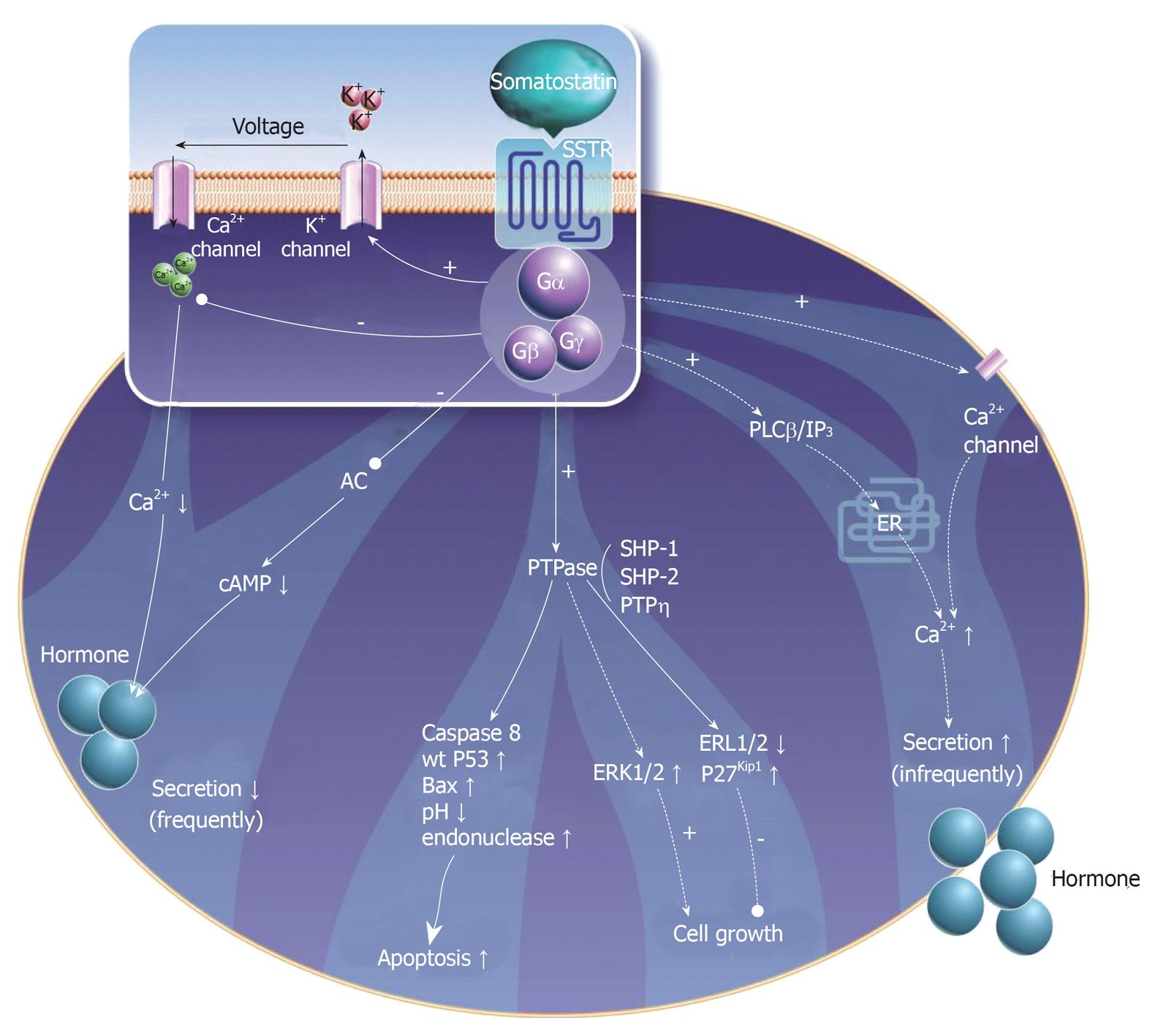 Figure 2 Somatostatin receptor-mediated effects on neuroendocrine cells (adapted from[23]).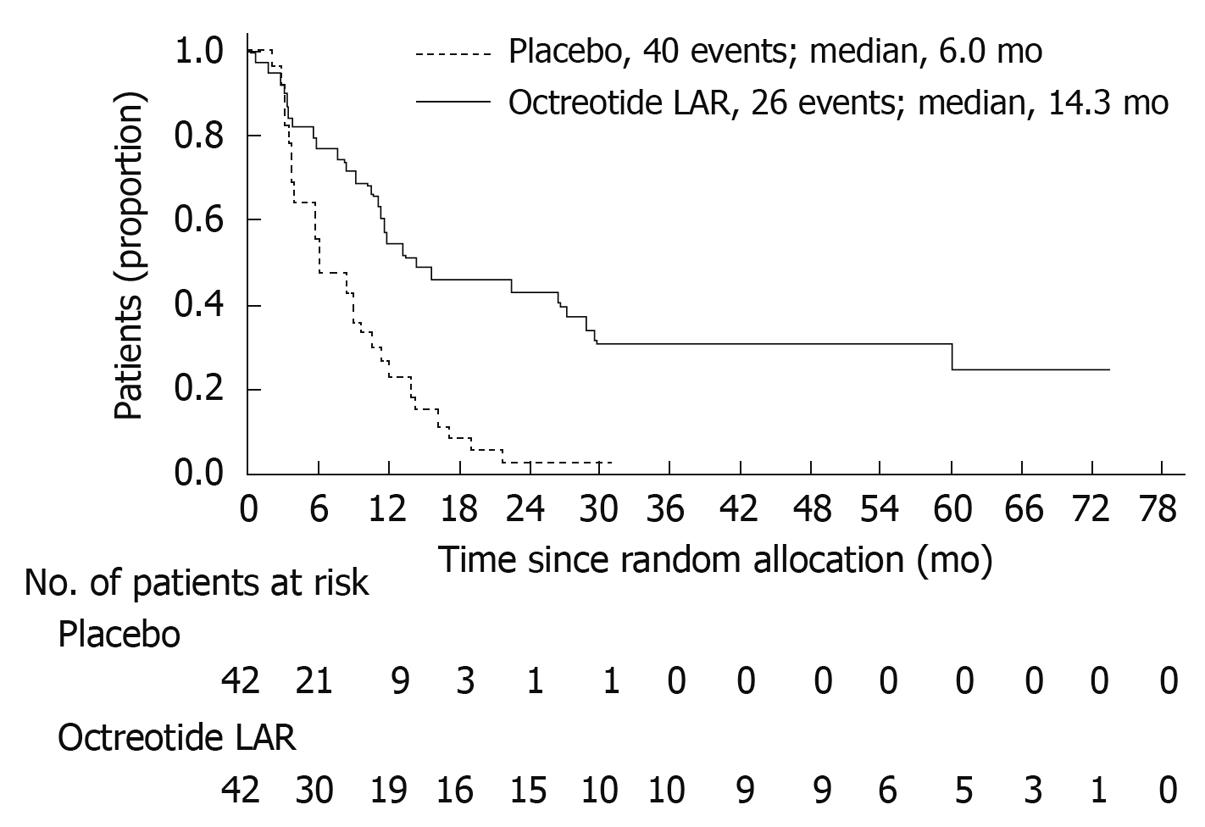 Figure 3 Kaplan Meier curve demonstrating time to tumor progression in patients treated with octreotide long-acting repeatable (LAR) vs placebo[69].
Log-rank test stratified by functional activity: P = 0.000072, HR = 0.34 (95% CI: 0.20-0.59).
---
Citation: Strosberg J, Kvols L. Antiproliferative effect of somatostatin analogs in gastroenteropancreatic neuroendocrine tumors. World J Gastroenterol 2010; 16(24): 2963-2970
---