Figure 1 SF-12 scores vs general population.
A: Physical SF-12 score. Although younger patients experienced lower physical scores than did the general population, the difference between the groups decreased; B: Mental SF-12 score. Older patients experienced the same levels of mental QoL as younger patients. The younger the patients were, the more significant was the impact of surgery on their scores.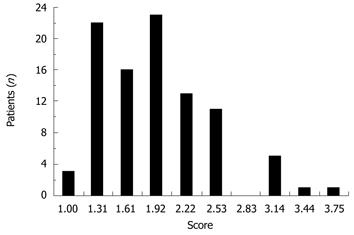 Figure 2 Distribution of liver-specific symptom score.
Patients were asked about fever, dyspepsia, heartburn, lack of appetite, nausea, vomiting, night sweat and exhaustion. Patients were stratified for mean levels of symptom scores ranging from 1 to 5. The mean value of 1.82 ± 0.51 indicated that postoperative symptoms rarely occurred.
---
Citation: Bruns H, Krätschmer K, Hinz U, Brechtel A, Keller M, Büchler MW, Schemmer P. Quality of life after curative liver resection: A single center analysis. World J Gastroenterol 2010; 16(19): 2388-2395
---