Copyright
©2009 The WJG Press and Baishideng.
World J Gastroenterol.
Dec 28, 2009;
15(48): 6086-6090
Published online Dec 28, 2009. doi: 10.3748/wjg.15.6086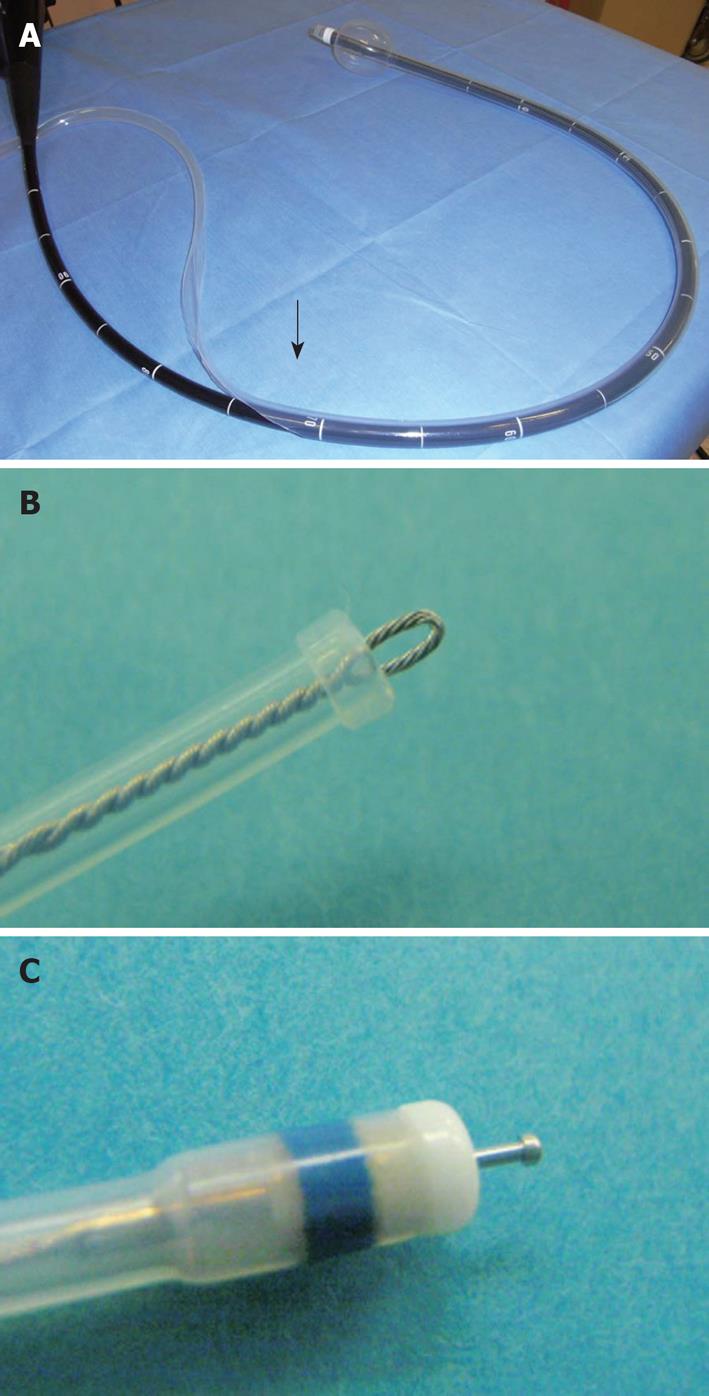 Figure 1 Balloon over-tube and endoscopic submucosal dissection (ESD) devices.
A: Single balloon over-tube shortened to 70 cm in length (arrow) from the distal end leaving the balloon inflation tube intact. A standard diagnostic gastroscope (GIF Q260, Olympus, Tokyo, Japan) is preloaded into the shortened over-tube; B: Flex knife (KD-630L, Olympus, Tokyo, Japan) used for ESD procedure; C: Dual knife (KD-650Q, Olympus, Tokyo, Japan) used for ESD procedure.

Figure 3 A colorectal laterally spreading tumor (LST) in the transverse colon that was difficult to approach with a standard endoscope. A: Retroflex view of the sessile granular-type lesion in the hepatic flexure of the transverse colon. The sharp angle of the colon made it difficult for a stabilized scope maneuver; B: Submucosal dissection plane with good elevation using hyaluronic acid injection; C: Gross specimen, showing the sessile, raised lesion resected en bloc.
---
Citation: Ohya T, Ohata K, Sumiyama K, Tsuji Y, Koba I, Matsuhashi N, Tajiri H. Balloon overtube-guided colorectal endoscopic submucosal dissection. World J Gastroenterol 2009; 15(48): 6086-6090
---