Copyright
©2009 The WJG Press and Baishideng.
World J Gastroenterol.
May 7, 2009;
15(17): 2156-2161
Published online May 7, 2009. doi: 10.3748/wjg.15.2156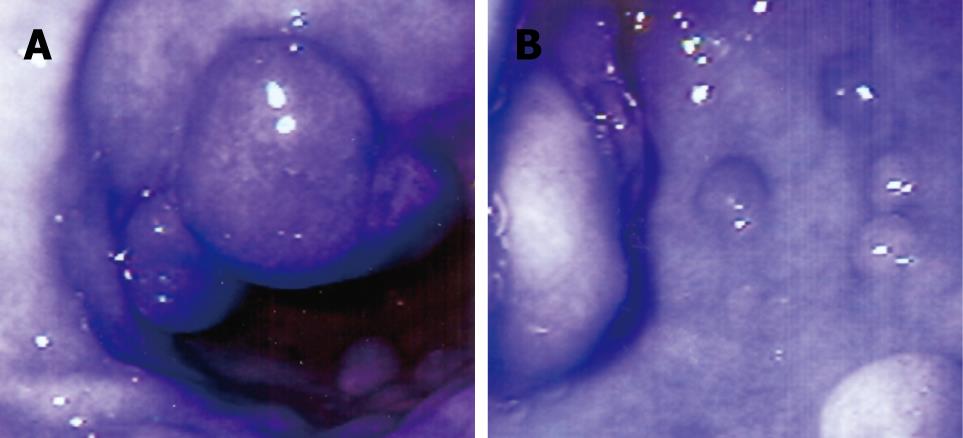 Figure 1 Endoscopic appearance of stomach (A and B) showing multiple gastric antral polyps of 4-10 mm in size and antral mucosal erythema.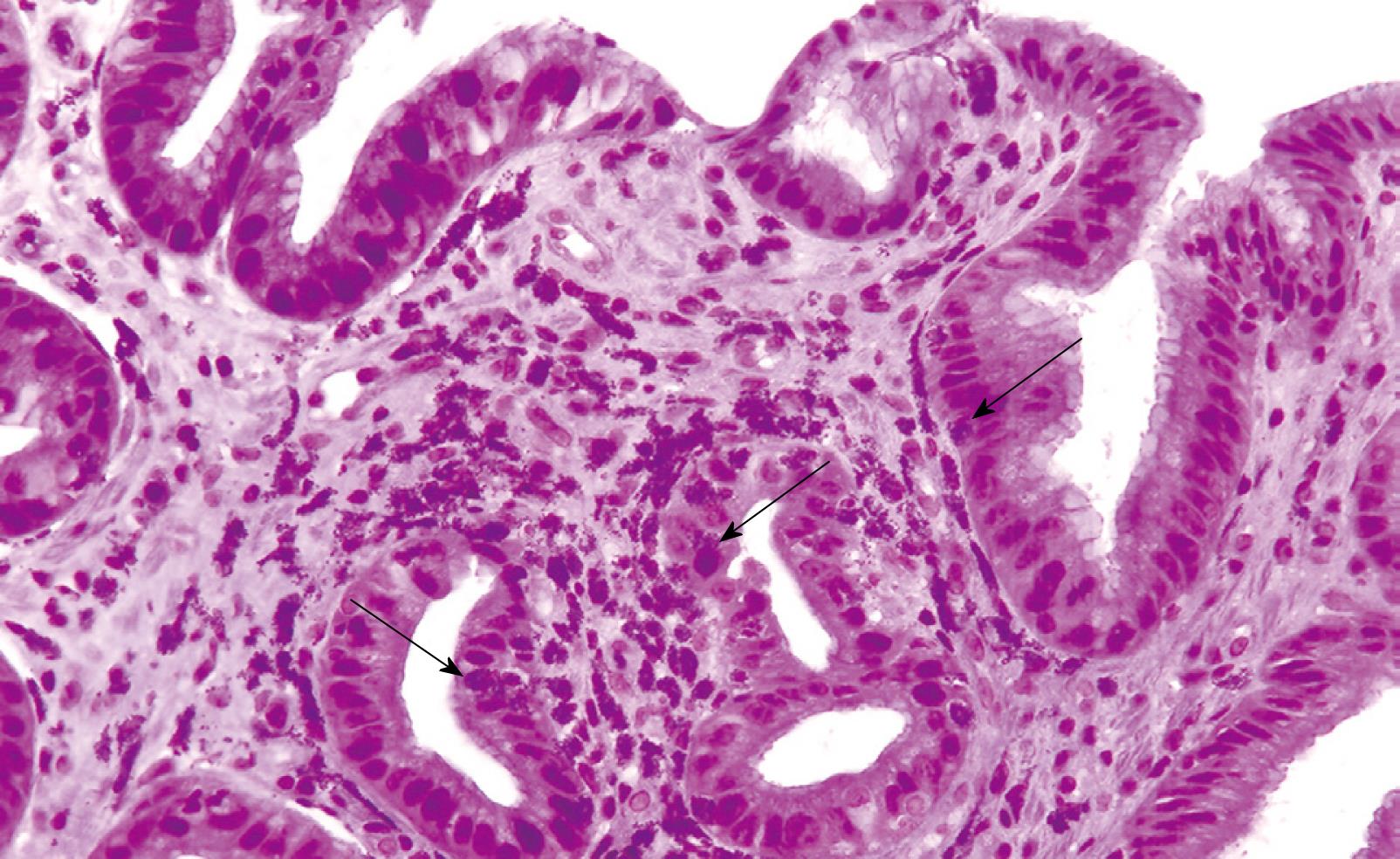 Figure 2 Histological appearance of the gastric polyp showing eosinophilic infiltration of the lamina propria by numerous degranulated eosinophils and some polymorphonuclear cells (arrows).
Some intraepithelial eosinophils are also seen. (HE, × 200).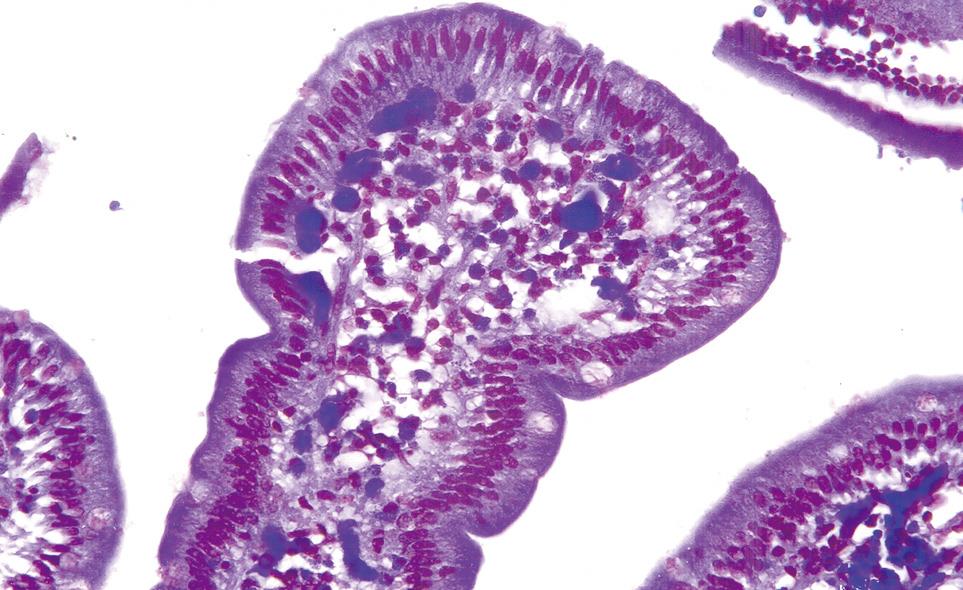 Figure 3 Histological appearance of duodenal mucosal biopsy demonstrating moderately severe infiltration with eosinophils and some intraepithelial eosinophils.
(HE, × 200).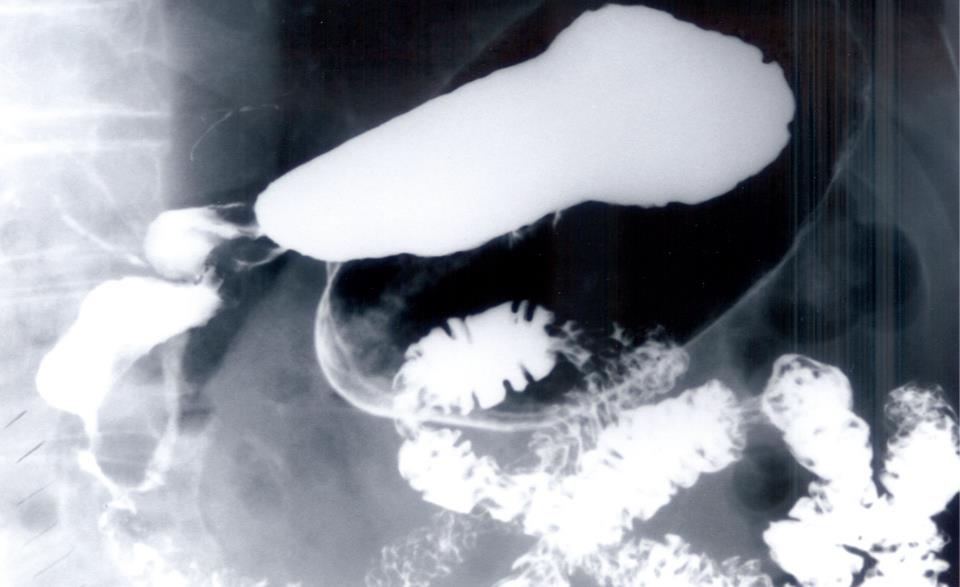 Figure 4 Barium upper GI demonstrating stricture and stenosis of the second and third part of duodenum, with reflux of the contrast medium into the biliary tree.
---
Citation: Sheikh RA, Prindiville TP, Pecha RE, Ruebner BH. Unusual presentations of eosinophilic gastroenteritis: Case series and review of literature. World J Gastroenterol 2009; 15(17): 2156-2161
---