Copyright
©2008 The WJG Press and Baishideng.
World J Gastroenterol.
Jun 7, 2008;
14(21): 3374-3387
Published online Jun 7, 2008. doi: 10.3748/wjg.14.3374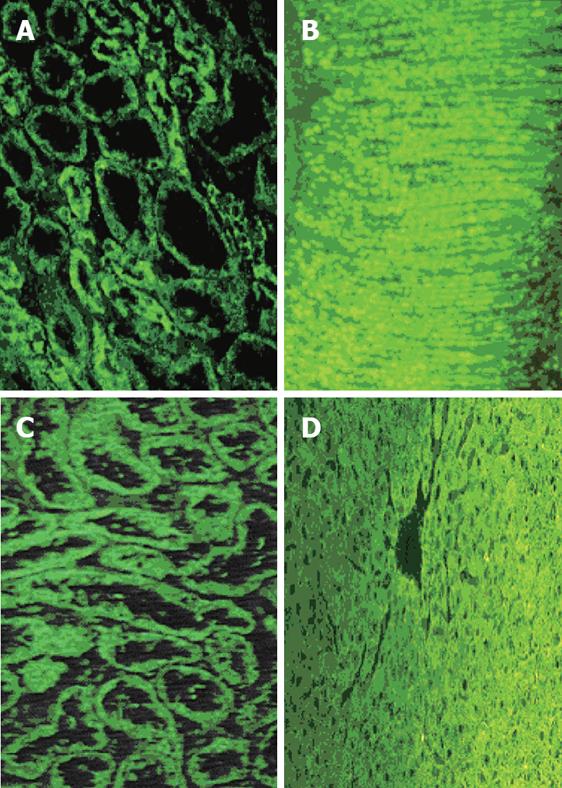 Figure 1 Immunofluorescence of anti-mitochondrial (A and B), and anti-liver kidney microsomal antibody (anti-LKM1) (C and D).
AMA stain (A) stronger the smaller, distal tubules while anti-LKM1 the proximal tubules of the rat kidney (C). These specificities are frequently misdiagnosed, especially when only the kidney substrate is used and the sections do not contain both proximal and distal tubules. Thus, the use of rat stomach (B) and liver (D) is strongly recommended to prevent misinterpretation; AMA characteristically stain the gastric parietal cells while anti-LKM1 stain the rat liver but not the stomach.
---
Citation: Bogdanos DP, Invernizzi P, Mackay IR, Vergani D. Autoimmune liver serology: Current diagnostic and clinical challenges. World J Gastroenterol 2008; 14(21): 3374-3387
---