Copyright
©2008 The WJG Press and Baishideng.
World J Gastroenterol.
Jun 7, 2008;
14(21): 3360-3367
Published online Jun 7, 2008. doi: 10.3748/wjg.14.3360
Figure 1 Portal and periportal lymphocyte and plasma cell infiltrate, extending to and disrupting the parenchymal limiting plate (interface hepatitis).
Swollen hepatocytes, pyknotic necroses, and acinar inflammation are present. HE staining (Picture kindly provided by Dr. Alberto Quaglia).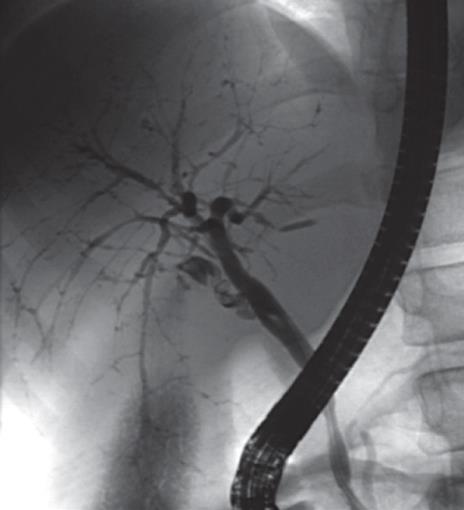 Figure 2 Retrograde cholangiogram of a child with autoimmune sclerosing cholangitis showing widespread bile duct strictures and dilatations (Picture kindly provided by Dr.
Maria Sellars).
---
Citation: Mieli-Vergani G, Vergani D. Autoimmune paediatric liver disease. World J Gastroenterol 2008; 14(21): 3360-3367
---