Copyright
©2007 Baishideng Publishing Group Inc.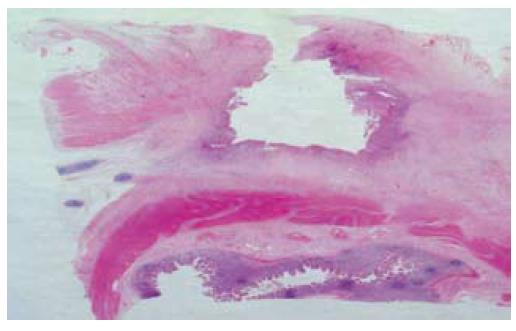 Figure 2 Photomicrograph of a deep penetrating ulcer with underlying fibrosis replacing muscularis propria, extending through the serosa adherent to an underlying small bowel loop (lower field).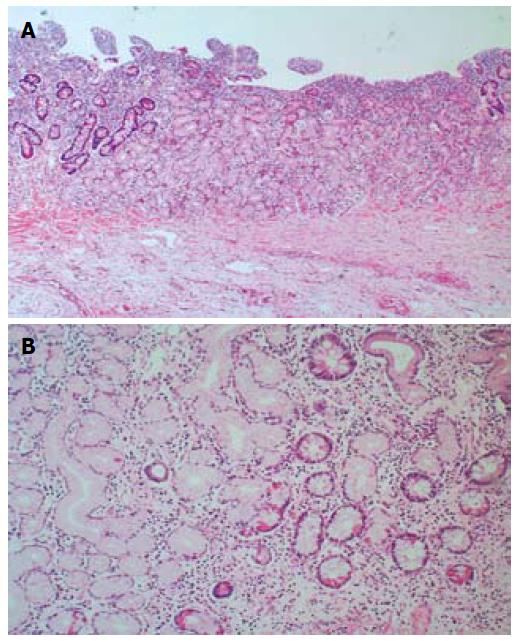 Figure 3 Photomicrographs showing (A) heterotopic gastric foveolar mucosa with a few normal small intestinal glands; and (B) scattered cells with eosinophilic cytoplasm compatible with acid-secreting cells.
---
Citation: Hurley H, Cahill RA, Ryan P, Morcos AI, Redmond HP, Kiely HM. Penetrating ectopic peptic ulcer in the absence of Meckel's diverticulum ultimately presenting as small bowel obstruction. World J Gastroenterol 2007; 13(46): 6281-6283
---