Copyright
©2007 Baishideng Publishing Group Co.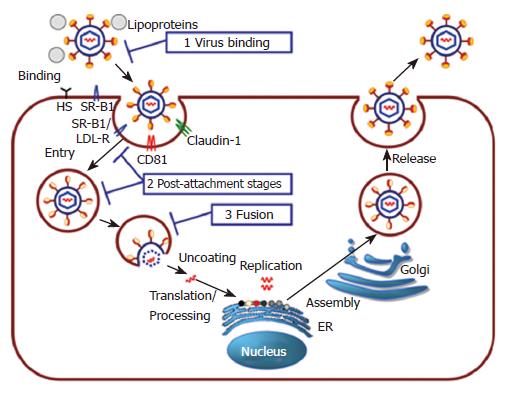 Figure 1 Potential targets for neutralizing antibodies within the HCV life cycle.
A model of HCV infection with potential targets for virus neutralizing antibodies is shown. Antibodies can potentially interfere with the viral life cycle at different steps. ER: Endoplasmic reticulum; HS: Heparan sulfate; LDL-R: LDL receptor; SR-BI: Scavenger receptor class B typeI.
---
Citation: Zeisel MB, Fafi-Kremer S, Fofana I, Barth H, Stoll-Keller F, Doffoël M, Baumert TF. Neutralizing antibodies in hepatitis C virus infection. World J Gastroenterol 2007; 13(36): 4824-4830
---