Copyright
©2007 Baishideng Publishing Group Co.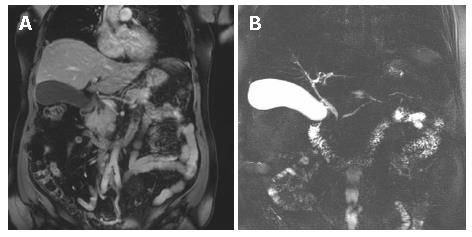 Figure 1 Coronal T1-weighted fat-saturated MR image demonstrates pancreatic head mass measuring 4.
7 × 3.2 × 2.9 cm (A) and MRCP shows the stenosis of the pancreatic and bile duct (B).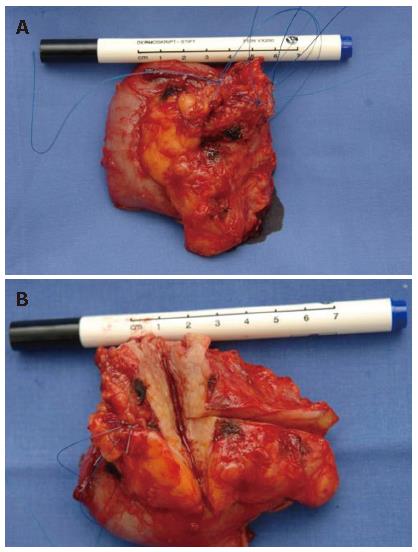 Figure 2 Pathologic examination revealed a firm consistency of the pancreatic head. The peripancreatic lymph nodes (n = 28) were firm and enlarged, measuring up to 2 cm.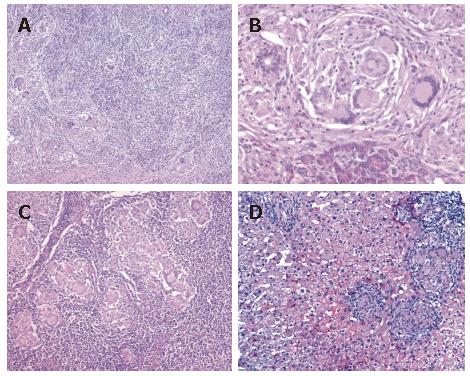 Figure 3 Microscopic findings in the pancreas (A-B), peripancreatic lymph nodes (C) and the liver (D) with numerous noncaseating granulomas composed of giant cells (Langhans type), epitheloid cells, and lymphocytes.
Hematoxylin & eosin staining (A-D). Original magnifications × 16 (A), × 64 (B), × 32 (C) and × 250 (D)
---
Citation: Harder H, Büchler MW, Fröhlich B, Ströbel P, Bergmann F, Neff W, Singer MV. Extrapulmonary sarcoidosis of liver and pancreas: A case report and review of literature. World J Gastroenterol 2007; 13(17): 2504-2509
---