Copyright
©2006 Baishideng Publishing Group Co.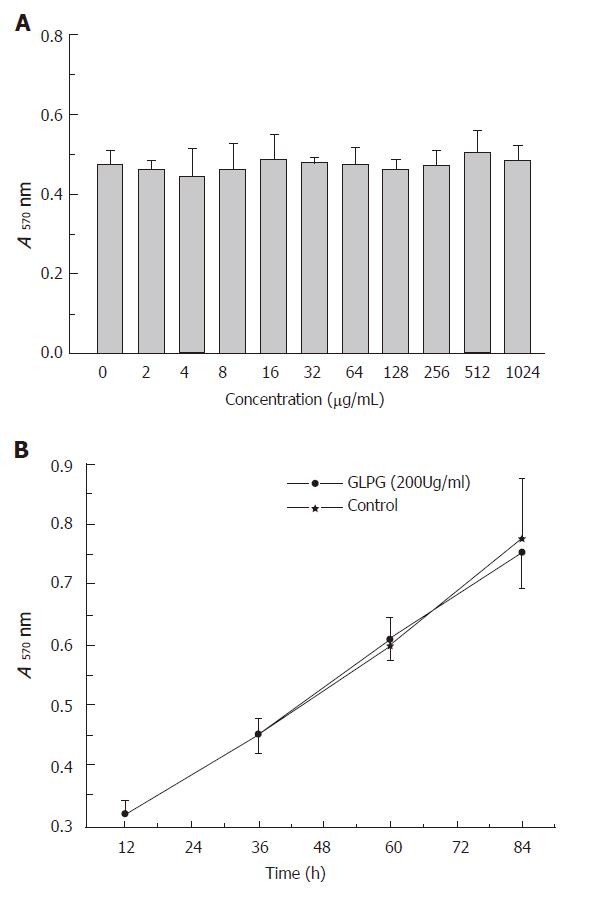 Figure 1 Effects of GLPG on proliferation of L-02 cells treated with GLPG at the concentration of 2-1024 μg/mL for 2 d (A) and at the concentration of 200 μg/mL for 3 d (B).
Viable cells were detected every 24 h. The cells untreated with GLPG were used as controls in experiment. Results shown represent the mean ± SD for at least three separate experiments.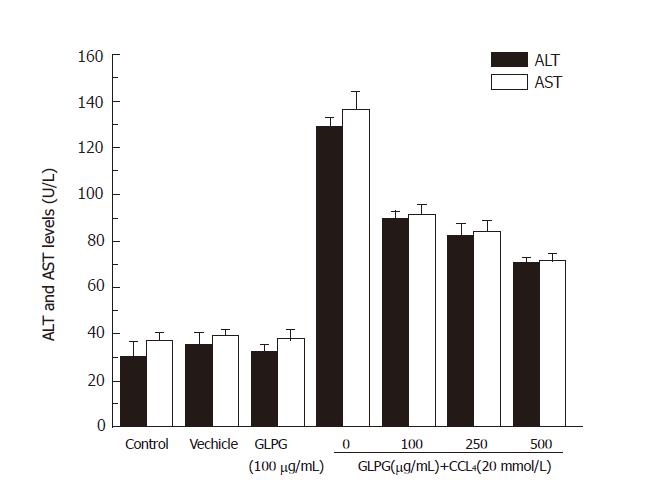 Figure 2 Effects of GLPG on ALT and AST activities in CCl4-induced L-02 cell (n =  3) injury.
Compared to control group, GLPG suppressed the activities of ALT and AST in the other groups. Results shown represent the mean ± SD from three separate experiments.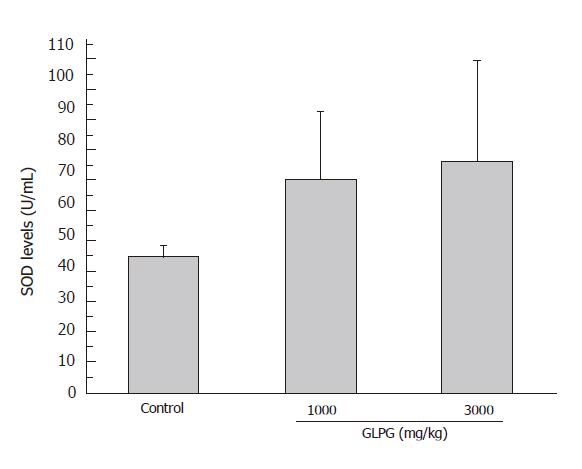 Figure 3 Effect of GLPG on SOD activity in serum of rats.
The rats were administered orally with or without GLPG at 1000 mg/kg and 3000 mg/kg. The increment of SOD activities was 57.2 % and 70.6 %, respectively.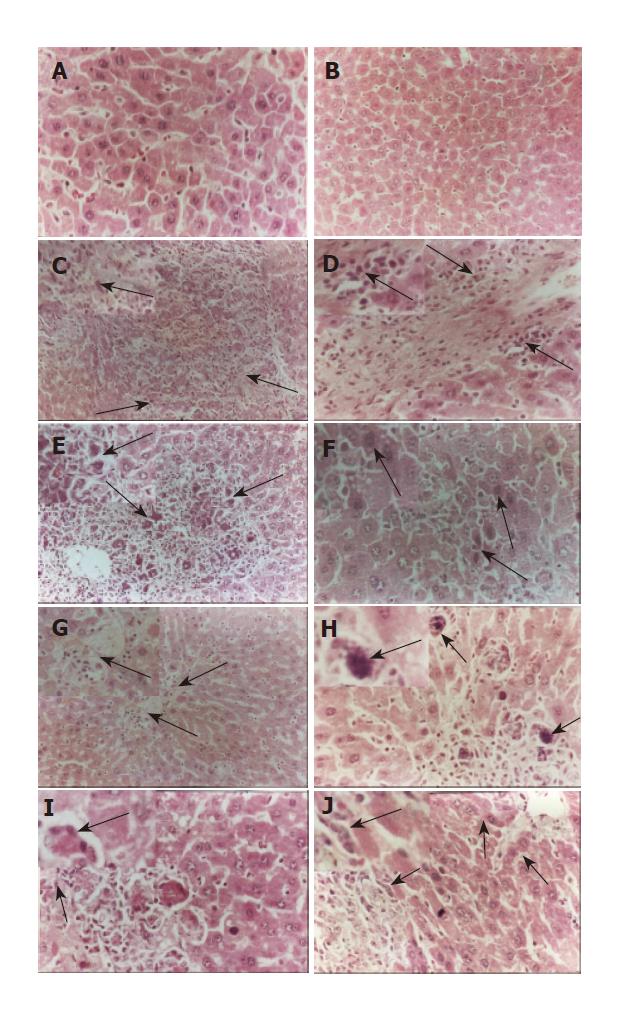 Figure 4 Histological changes (marked by arrows) of CCl4-induced hepatic injury in the presence or absence of GLPG in mice by hematoxylin-eosin (H&E) staining in control group (A), GLPG group (B), and CCl4-induced liver injury group (C-J) 24 and 72 h after GLPG pretreatment at different doses(0, 300, 600 and 900 mg/kg).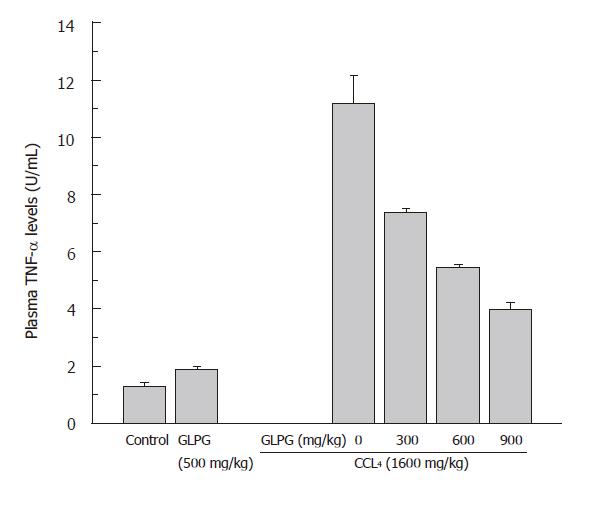 Figure 5 Effect of GLPG on the levels of TNF-ɑ in the plasma of mice, as determined by TNF-ɑ radioimmunoassay kit.
Compared with control group, administration of GLPG at various doses could significantly suppress the level of TNF-ɑ in a dose-dependent manner after 48 h. Data are the mean ± SD from 4 determinations.
---
Citation: Yang XJ, Liu J, Ye LB, Yang F, Ye L, Gao JR, Wu ZH. In vitro and in vivo protective effects of proteoglycan isolated from mycelia of Ganoderma lucidum on carbon tetrachloride-induced liver injury. World J Gastroenterol 2006; 12(9): 1379-1385
---