Copyright
©2006 Baishideng Publishing Group Co.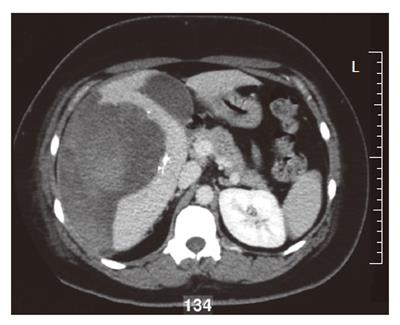 Figure 1 Contrast-enhanced computed tomography (CT) scan of the abdomen 6 d after selective arterial embolization, showing liver hemorrhage with a circumscribed mass as its conceivable origin.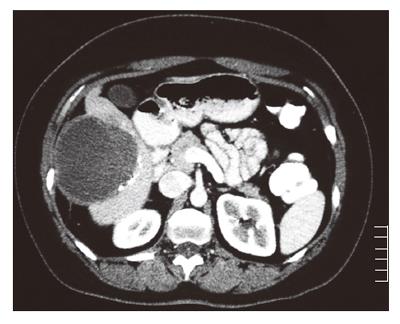 Figure 2 Arterial phase CT scan of the abdomen before partial hepatectomy showing remains of the hematoma and the known circumscribed mass, which is not vascularized arterially.
Note the arterial deposition of histoacryl and lipiodol along the tumor as a result of selective embolization.
---
Citation: Huurman VA, Stoot JH, Linden EVD, Terpstra OT, Schaapherder AF. Necrosis of a large hepatic tumor after hemorrhage and subsequent selective arterial embolization. World J Gastroenterol 2006; 12(37): 6059-6061
---