Copyright
©2006 Baishideng Publishing Group Co.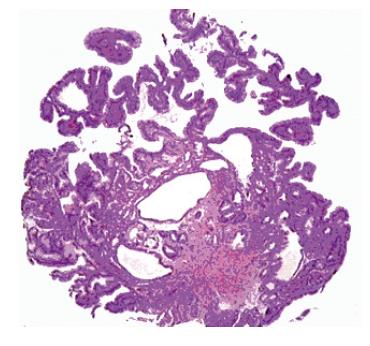 Figure 2 Hyperplastic polyp from the gastroesophageal junction was comprised of cardiac type mucosa with foveolar hyperplasia and cystic dilatation of gastric pits (HE x 100).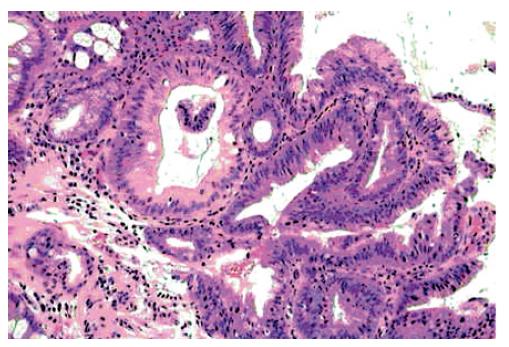 Figure 3 Sessile lesion arising in the Barrett's esophagus: the adenomatous villous-type polyp is composed of low grade dysplastic epithelium (HE x 250).
---
Citation: Ceglie AD, Lapertosa G, Blanchi S, Muzio MD, Picasso M, Filiberti R, Scotto F, Conio M. Endoscopic mucosal resection of large hyperplastic polyps in 3 patients with Barrett's esophagus. World J Gastroenterol 2006; 12(35): 5699-5704
---