Copyright
©2006 Baishideng Publishing Group Co.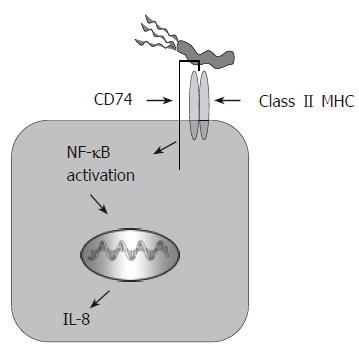 Figure 1 H pylori binds to CD74 on gastric epithelial cells and induces NF-κB activation and IL-8 production.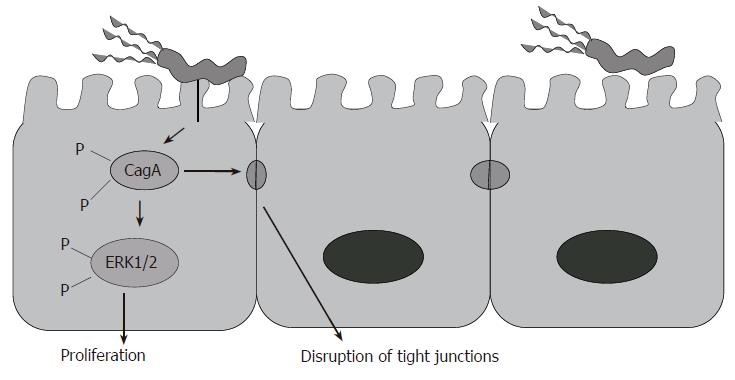 Figure 2 CagA is injected into the cell by a type IV secretion system where it is phosphorylated and induces ERK1/2 phosphorylation and increased cell proliferation.
CagA also induces disruption of the tight junctions between adjacent cells.

Figure 3 H pylori induces chronic inflammation leading to either ulceration or malignant outgrowths.
---
Citation: Beswick EJ, Suarez G, Reyes VE. H pylori and host interactions that influence pathogenesis. World J Gastroenterol 2006; 12(35): 5599-5605
---