Copyright
©2006 Baishideng Publishing Group Co.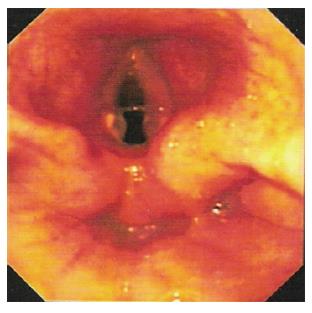 Figure 1 Endoscopic picture showing gross laryngeal edema with inflamed adjacent structures (case 1).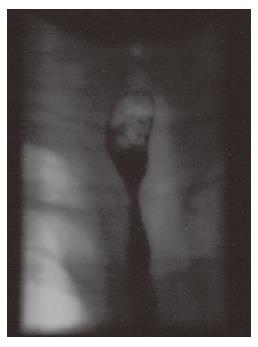 Figure 2 Barium meal showing a long stricture segment from just distal to the hypopharynx to the oesophago-gastric junction (case 1).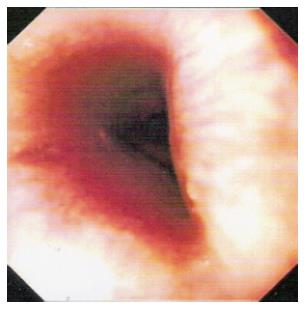 Figure 3 Oesophagogastric dissociation (OGD) of the patient after ingestion of battery acid showing circumferential burn to the lower oesophagus (case 2).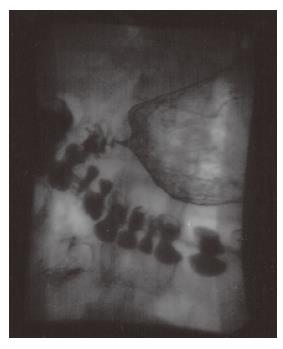 Figure 4 Barium study of patient showing partial gastric outlet obstruction with marked gastric dilatation with an irregular stricture of the pylorus and proximal duodenum (case 2).
---
Citation: Keh SM, Onyekwelu N, McManus K, McGuigan J. Corrosive injury to upper gastrointestinal tract: Still a major surgical dilemma. World J Gastroenterol 2006; 12(32): 5223-5228
---