Copyright
©2006 Baishideng Publishing Group Co.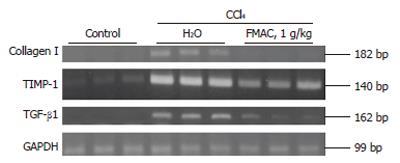 Figure 1 Effect of FMAC on the hepatic mRNA expressions of collagen I, TIMP-1 and TGF-β1 in CCl4-treated rats.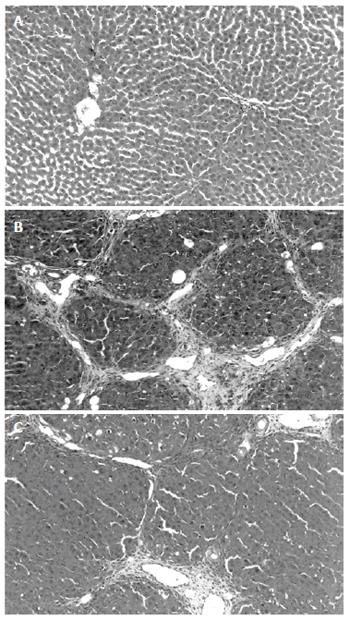 Figure 2 Liver histopathology of rats (Masson's stain). A: control group; B: CCl4 + H2O group, showing micronodular formation and complete septa interconnection with each other; C: CCl4 + FMAC (1 g/kg) group, showing a marked reduction in fiber deposition. Scale bar = 50 μm.
---
Citation: Lin WC, Kuo SC, Lin WL, Fang HL, Wang BC. Filtrate of fermented mycelia from Antrodia camphorata reduces liver fibrosis induced by carbon tetrachloride in rats. World J Gastroenterol 2006; 12(15): 2369-2374
---