Copyright
©2006 Baishideng Publishing Group Co.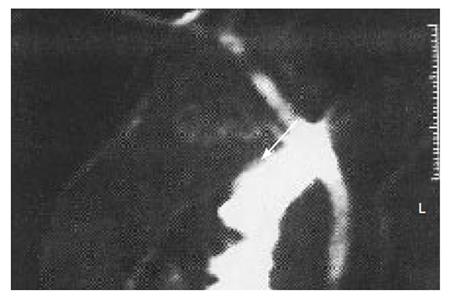 Figure 1 Cholangio-MRI showing a persistent filling defect (arrow) in the extrahepatic bile duct suspected to be biliary sludge or a stone.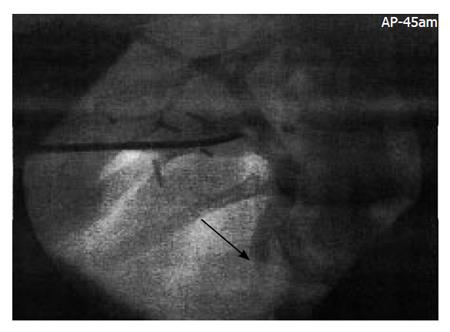 Figure 2 Intra-operative transcystic cholangiography 30 min after contrast medium injection showing the stop of contrast medium passage into the duodenum and a vanished image of the papilla of Vater (arrow) due to occluding biliary sludge.
---
Citation: Greca GL, Blasi MD, Barbagallo F, Stefano MD, Latteri S, Russello D. Acute biliary pancreatitis and cholecystolithiasis in a child: One time treatment with laparoendoscopic "Rendez-vous" procedure. World J Gastroenterol 2006; 12(11): 1782-1785
---