Copyright
©2006 Baishideng Publishing Group Co.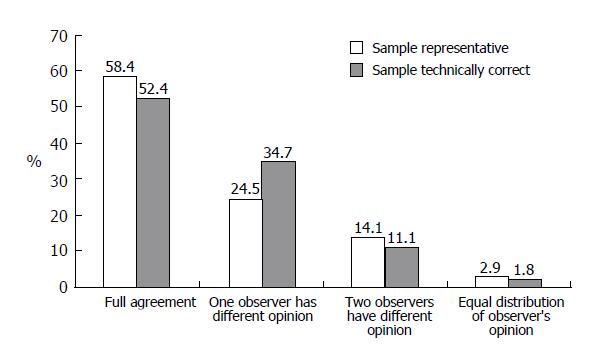 Figure 2 Inter-observer agreement in the assessment of liver biopsy specimen representativity and technical accuracy of the slides.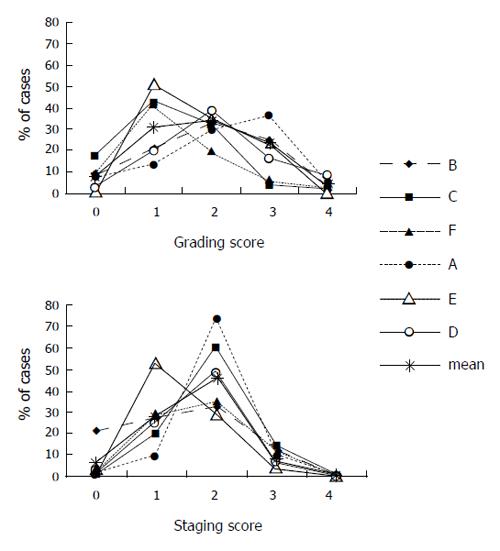 Figure 3 The frequency of different grading and staging scores for individual observer and the mean score frequency for all observers.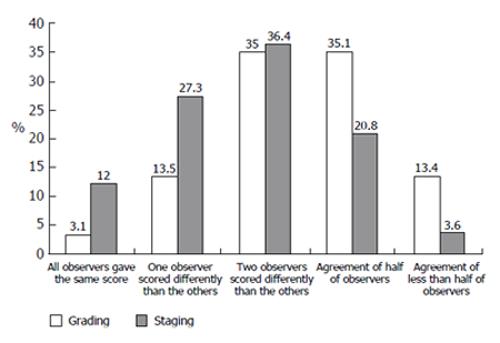 Figure 4 The agreement between different observers' grading and staging score for the same liver biopsy.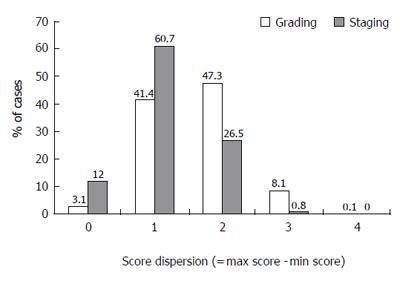 Figure 5 Grading and staging dispersion of assessments among different observers (maximal score - minimal score for the same biopsy).
---
Citation: Woynarowski M, Cielecka-Kuszyk J, Kałużyński A, Omulecka A, Sobaniec-Łotowska M, Stolarczyk J, Szczepański W. Inter-observer variability in histopathological assessment of liver biopsies taken in a pediatric open label therapeutic program for chronic HBV infection treatment. World J Gastroenterol 2006; 12(11): 1713-1717
---