Copyright
©2006 Baishideng Publishing Group Co.

Figure 2 Immunocytochemistry in biliary tract cancer cell lines of Mz-ChA-2 (A), EGI-1 (B) and HT-29 (C).

Figure 3 c-kit protein expression in 12 (A), 5 (B) and 2 (C) human biliary tract cancer tissue samples (SABC x 200).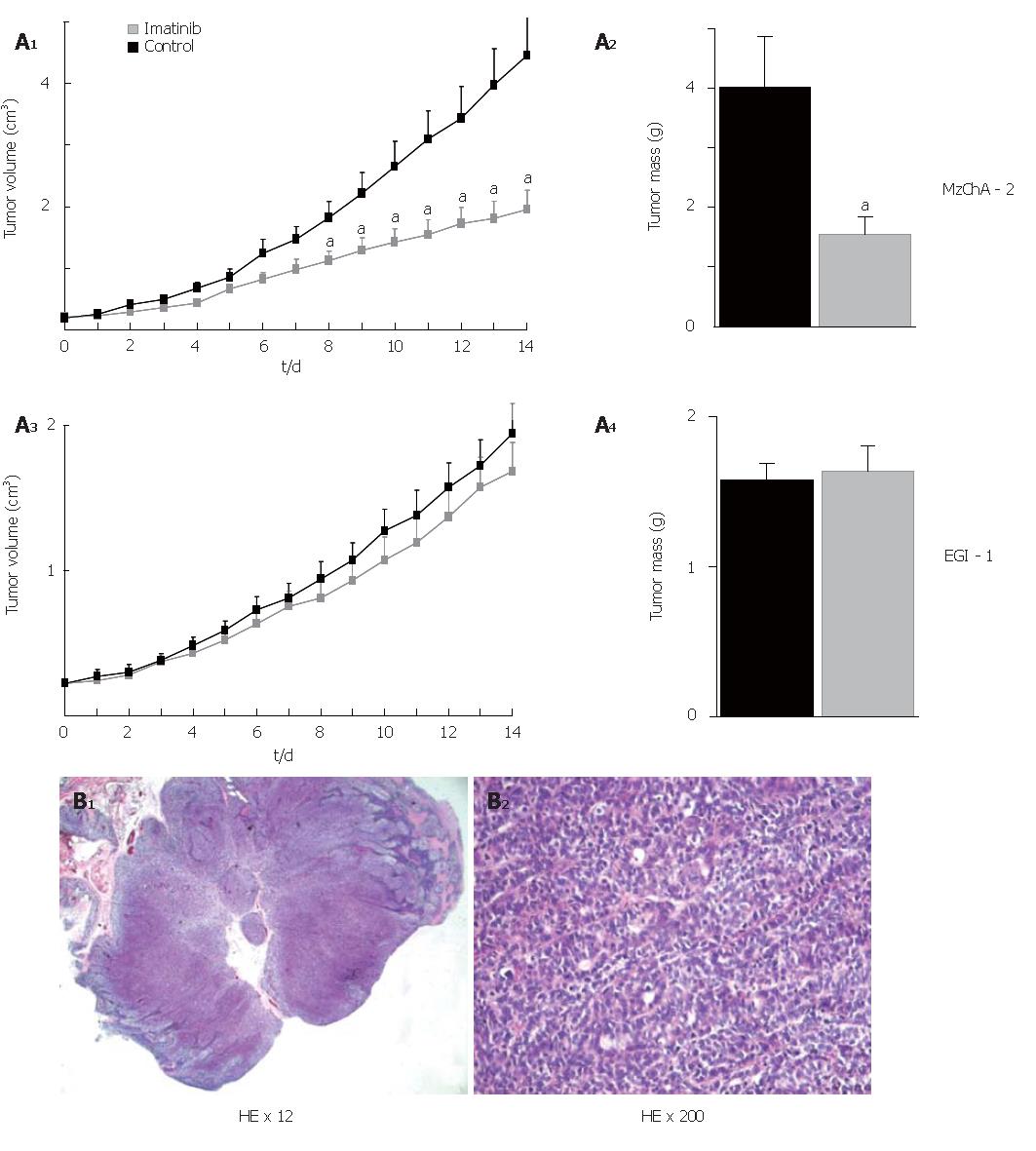 Figure 5 In vivo treatment with imatinib mesilate in chimeric mice; A: effect on tumor volume and tumor mass (aP < 0. 05, imatinib vs control); B: hematoxilin-eosin stained paraffin-embedded tissue sections.
---
Citation: Kamenz T, Caca K, Blüthner T, Tannapfel A, Mössner J, Wiedmann M. Expression of c-kit receptor in human cholangiocarcinoma and in vivo treatment with imatinib mesilate in chimeric mice. World J Gastroenterol 2006; 12(10): 1583-1590
---