Copyright
©2005 Baishideng Publishing Group Inc.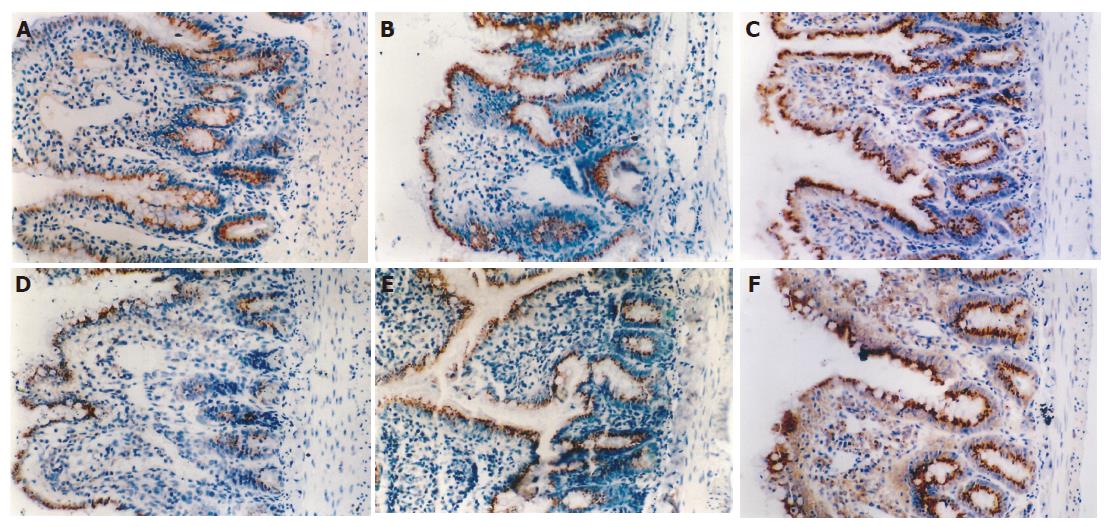 Figure 1 Expression of P53 and P21WAF-1 protein in C group (A and D, respectively), A group (B and E, respectively) and R group (C and F, respectively).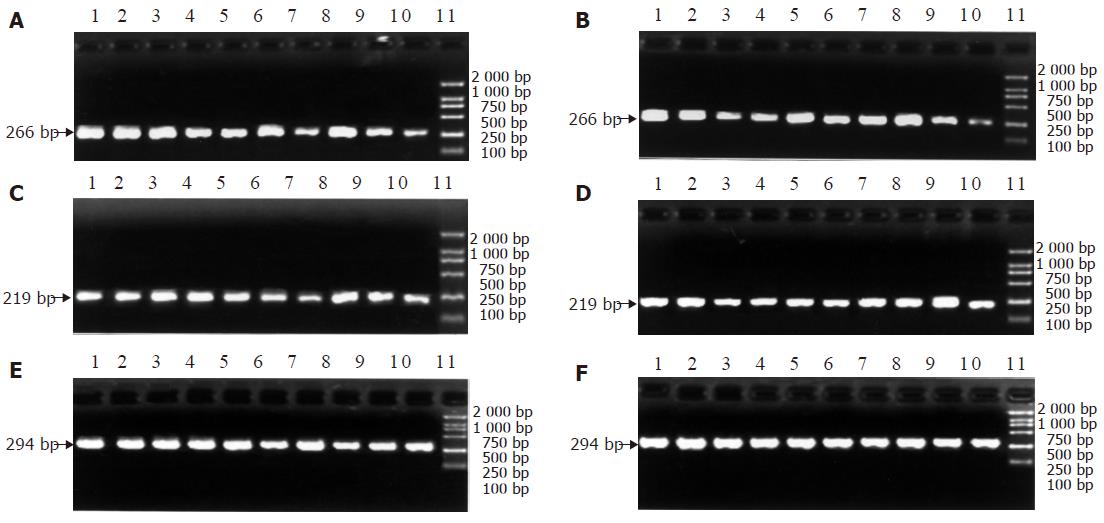 Figure 2 Expression of P53, P21WAF-1, and β-actin genes in normal saline-treated (A, C, E, respectively) and aFGF treated (B, D, F, respectively) rat intestinal villi.
Bar indicates the size of RT-PCR cDNA products. Lanes 1-8: 48, 24, 12, 6, 2, 1 h, and 30, 15 min after reperfusion; lane 9: ischemia group; lane 10: sham-operated control group; lane 11: DL 2000 marker.
---
Citation: Chen W, Fu XB, Ge SL, Li WJ, Sun TZ, Sheng ZY. Exogenous acid fibroblast growth factor inhibits ischemia-reperfusion-induced damage in intestinal epithelium via regulating P53 and P21WAF-1 expression. World J Gastroenterol 2005; 11(44): 6981-6987
---