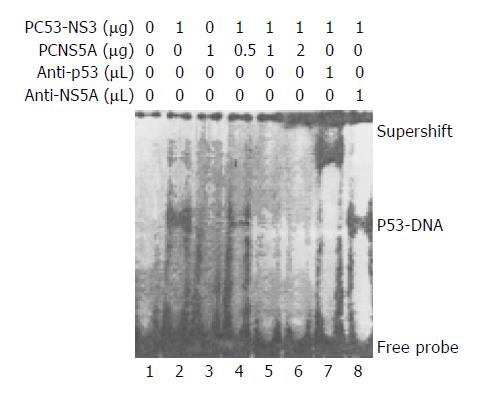 Figure 1 HCVNS5A inhibits p53 binding to its specific DNA probe.
Lane 1: Negative control; Lane 2: Transfected with pC53-NS3 only; Lane 3: Transfected with pCNS5A only; Lanes 4 -6: Co-transfected with pC53-NS3 (1 μg) and different dose of pCNS5A; Lanes 7-8: Transfected with pC53-NS3, and antip53, antiNS5A anti-bodies were added to the reaction mixture individually.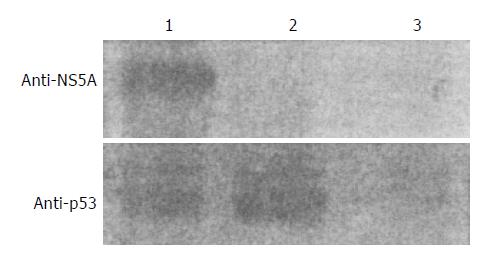 Figure 2 Western blotting for the expression of NCV NS5A and p53 proteins. Lane 1: Huh 7 cells co-transfected with PC53-NS3 and PCNS5A; Lane 2: Huh 7 cells transfected with PC53-NS3; Lane 3: Huh 7 cells untransfected.
---
Citation: Gong GZ, Jiang YF, He Y, Lai LY, Zhu YH, Su XS. HCV NS5A abrogates p53 protein function by interfering with p53-DNA binding. World J Gastroenterol 2004; 10(15): 2223-2227
---