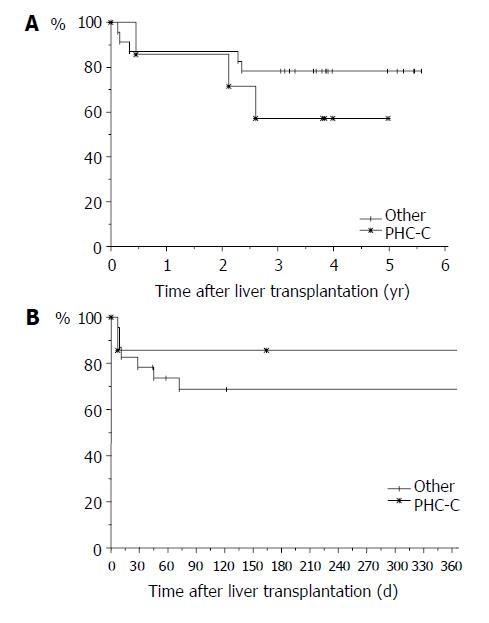 Figure 1 A: Actual patient survival according to primary indi-cation (HCV related cirrhosis vs others) of liver recipients re-ceiving steroid-free immunosuppression. B: Actual rejection free interval according to primary indication (HCV related cir-rhosis vs others) during the first year after LTx in liver recipi-ents receiving steroid- free initial immunosuppression.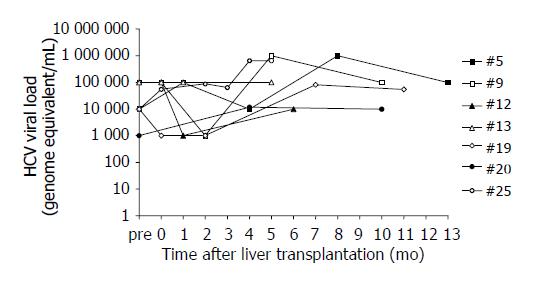 Figure 2 Serum virus concentration in seven HCV infected recipients during the first year after LTx.
All patients received initial steroid-free immunosuppression.
---
Citation: Wietzke-Braun P, Braun F, Sattler B, Ramadori G, Ringe B. Initial steroid-free immunosuppression after liver transplantation in recipients with hepatitis c virus related cirrhosis. World J Gastroenterol 2004; 10(15): 2213-2217
---