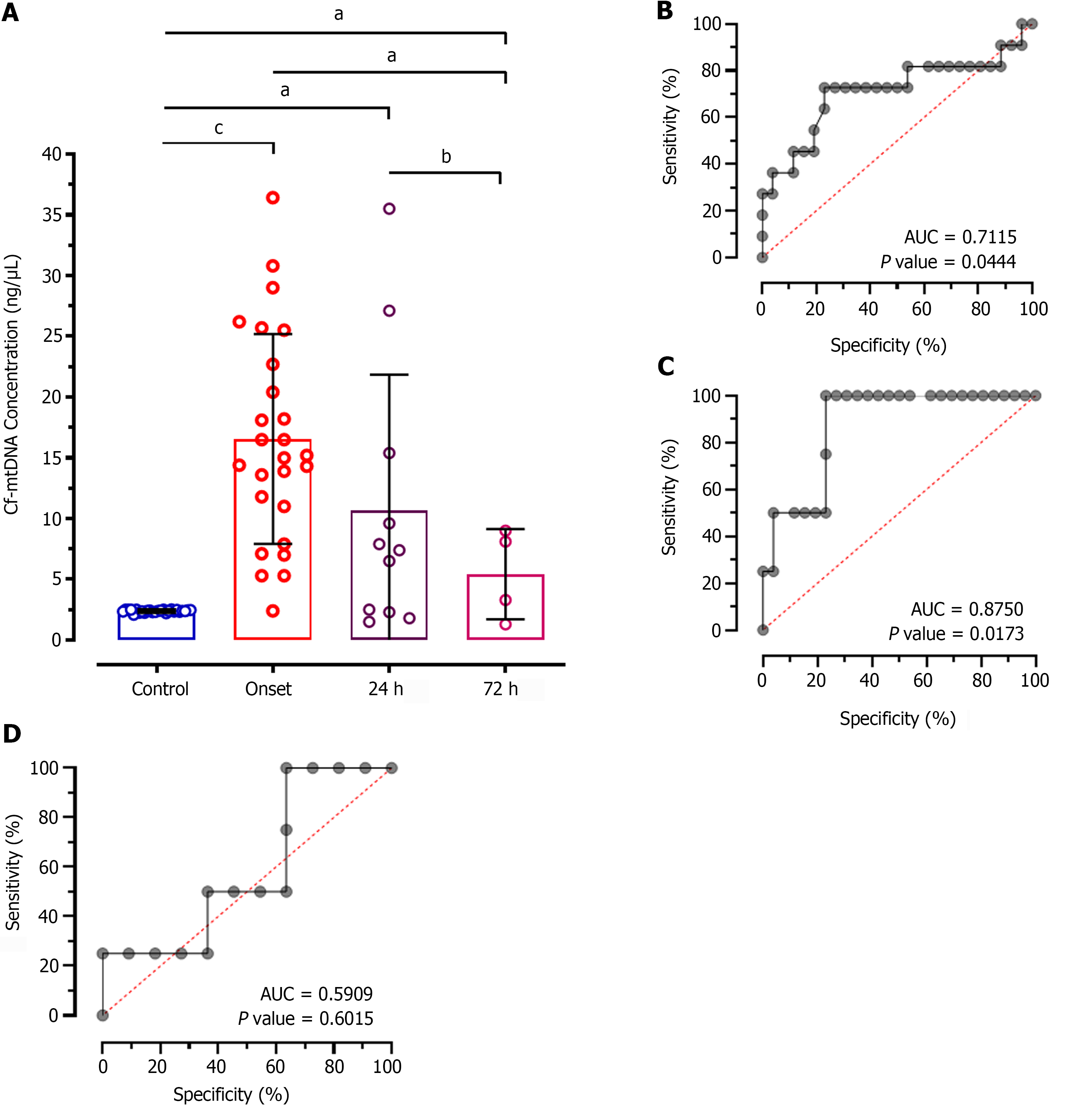 Figure 2 Intergroup differences in cell-free mitochondrial DNA concentrations and their diagnostic value in patients at disease onset and treatment.
A: Significantly decreased cell-free mitochondrial DNA (cf-mtDNA) concentration was observed after 72 h of treatment compared to patients at disease onset
a
P
< 0.01; B-D: Receiver operating characteristic plots showing the diagnostic significance of cf-mtDNA concentrations for discriminating patients at disease onset with 24 h of treatment, and 72 h of treatment.
b
P
< 0.001;
c
P
< 0.0001. AUC: Area under curve; cf-mtDNA: Cell-free mitochondrial DNA; ROC: Receiver operating characteristic.
---
Citation: Fathima N, Manorenj S, Vishwakarma SK, Khan AA. Cell-free mitochondrial DNA quantification in ischemic stroke patients for non-invasive and real-time monitoring of disease status. World J Transl Med 2022; 10(2): 14-28
---