World J Crit Care Med.
Feb 21, 2019;
8(2): 9-17
Published online Feb 21, 2019. doi: 10.5492/wjccm.v8.i2.9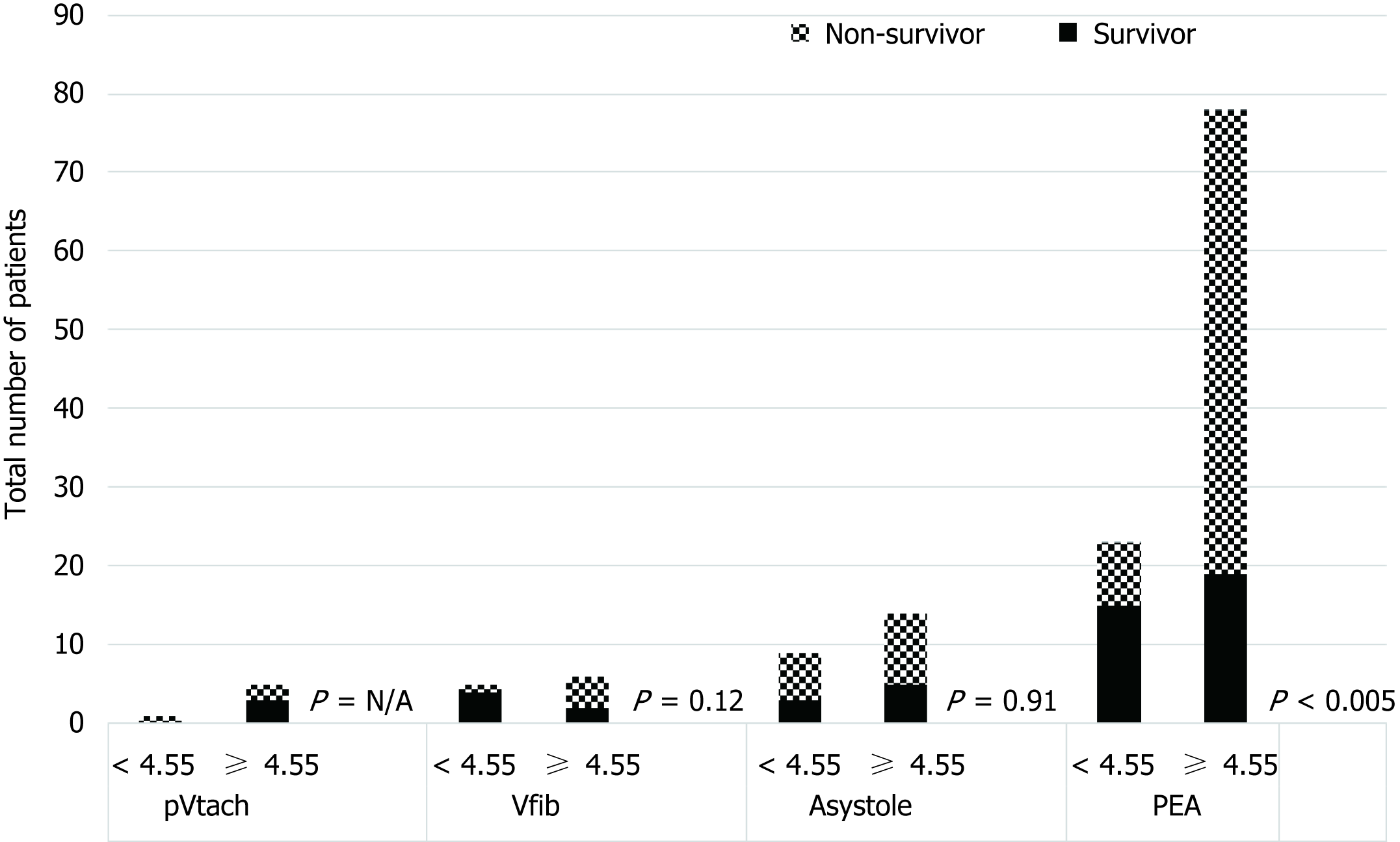 Figure 2 Initial cardiac rhythm and neutrophil lymphocyte ratio in survivors (solid black) and non-survivors (checker-board) of in-hospital cardiac arrest alongside with P-values for interaction.
pVtach: Pulseless ventricular tachycardia; Vfib: Ventricular fibrillation; PEA: Pulseless electrical alternans.
---
Citation: Patel VH, Vendittelli P, Garg R, Szpunar S, LaLonde T, Lee J, Rosman H, Mehta RH, Othman H. Neutrophil-lymphocyte ratio: A prognostic tool in patients with in-hospital cardiac arrest. World J Crit Care Med 2019; 8(2): 9-17
---