Copyright
©2014 Baishideng Publishing Group Inc.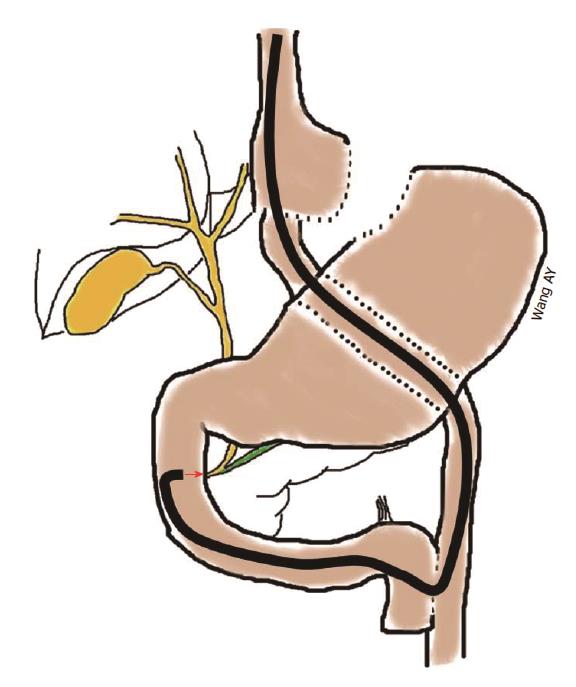 Figure 2 Using a long forward-viewing endoscope, such as an enteroscope with or without a spiral- or balloon-overtube or a pediatric colonoscope, endoscopic retrograde cholangiopancreatography can be performed in patients with Roux-en-Y gastric bypass anatomy or other surgically altered gastroduodenal anatomies.
However, this technique is challenging due to forward-viewing optics, lack of an elevator, a smaller accessory channel, and need for specialized long catheters and guidewires in order to accomplish endoscopic retrograde cholangiopancreatography.
---
Citation: Cosgrove ND, Wang AY. Endoscopic approaches to biliary intervention in patients with surgically altered gastroduodenal anatomy. World J Surg Proced 2014; 4(2): 23-32
---