BPG is committed to discovery and dissemination of knowledge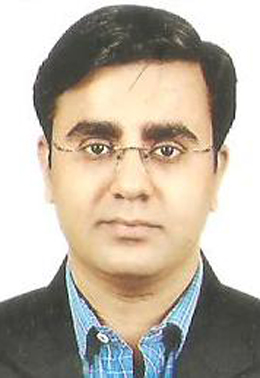 Dr Pankaj Kumar Garg is working as an Additional Professor of Surgical Oncology at All India Institute of Medical Sciences, Rishikesh, Uttarakhand, India. He completed his MS (General Surgery) from prestigious Maulana Azad Medical College, New Delhi and subsequently had his cancer surgery training (MCh Surgical Oncology) at All India Institute of Medical Sciences, New Delhi. He pursued his training further in thoracic and gastrointestinal oncology abroad at world renowned centers in USA including M D Anderson Cancer Centre and Roswell Park Cancer Institute, and Europe (Charite, Berlin).
His areas of interest are thoracic, gastrointestinal, and breast Oncology. Despite his busy clinical schedule, he spends considerable time in cancer research and has published 160 papers in various peer reviewed journals. He has also supervised many thesis research projects. He has delivered many invited lectures in various national/international conferences.