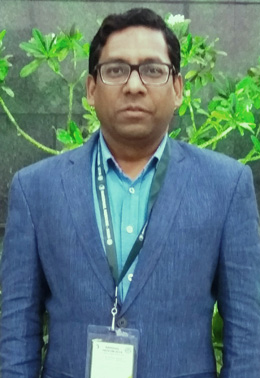 Dr Amit Agrawal is currently working as an Associate Professor of Pediatrics at Gandhi Medical College, Bhopal, India. He has vast experience in medical research and writing and he has published more than 55 papers and book chapters in various medical journals. He is also an active member of editorial and reviewer board of more than 25 national and international medical journals.
Amit Agrawal is currently working as Editor-in-chief – Indian Journal of Child Health and Indian Journal of Case Reports and editorial board member of Enliven: Pediatrics and Neonatal Biology. He also served and Editor-in-chief - Asian Journal of Clinical Pediatrics and Neonatology (2013-2014). Associate Editor - Frontiers in Public Health. Frontiers in Child Health and Human Development (Jan 2013- Jan 2018). Editorial Board Member of International Journal of Medical Research and Review (Jan-Dec 2013); Journal of Clinical and Laboratory Investigation Updates; American Journal of Internal Medicine; American Journal of Clinical & Experimental Medicine; Clinical Medical Research; Case Study and Case Reports.
He is also an active member of the reviewer team of many national and international pediatric journals including Indian Pediatrics, Journal of Tropical Pediatrics, Current Pediatric Reviews, European Journal of Pediatrics, Clinical Pediatrics, Journal of Pediatric Infectious Diseases etc.