World J Otorhinolaryngol.
Aug 28, 2013;
3(3): 100-107
Published online Aug 28, 2013. doi: 10.5319/wjo.v3.i3.100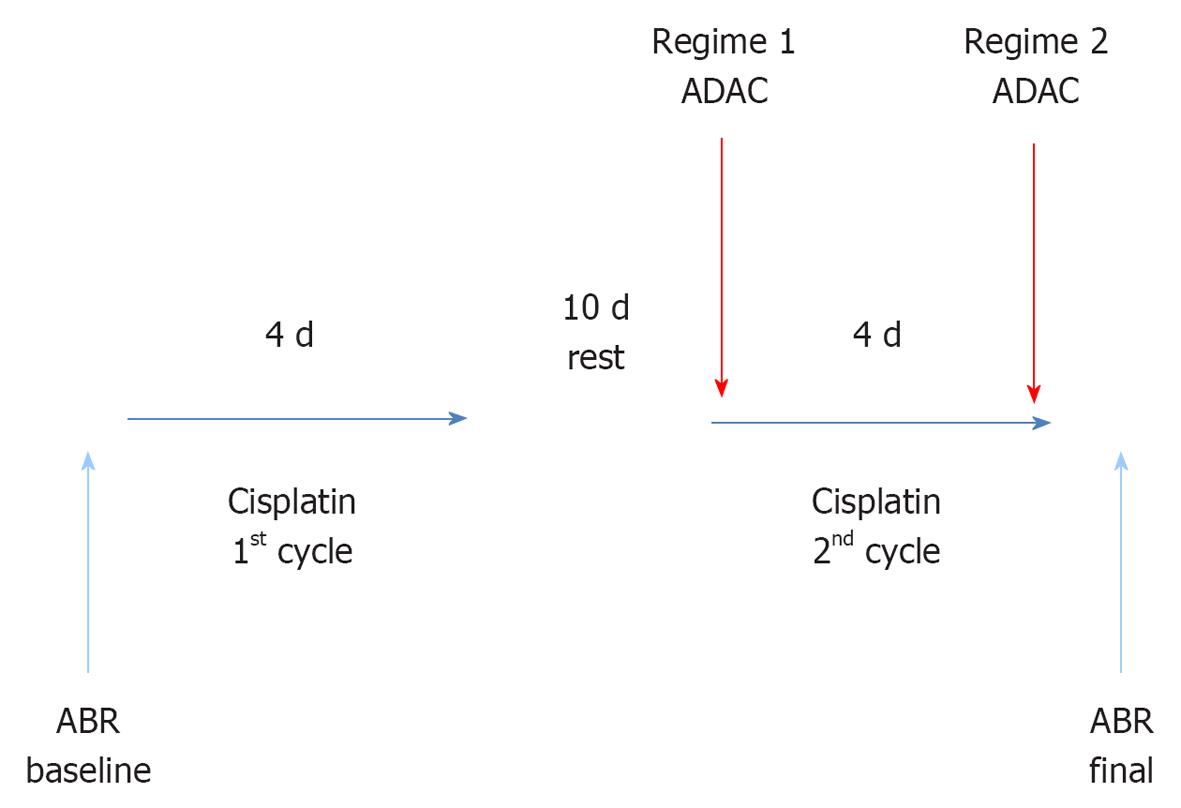 Figure 1 Study design. Cisplatin injections (1 mg/kg ip) were given twice daily in two cycles separated by 10 d of rest, and adenosine amine congener (ADAC) (100 μg/kg ip) was administered as five daily injections at 24 h intervals. ADAC treatment was administered along with the second cisplatin cycle (Regime 1) or immediately after completion of both cycles (Regime 2).
---
Citation: Gunewardene N, Guo CX, Wong AC, Thorne PR, Vlajkovic SM. Adenosine amine congener ameliorates cisplatin-induced hearing loss. World J Otorhinolaryngol 2013; 3(3): 100-107
---