Copyright
©2014 Baishideng Publishing Group Inc.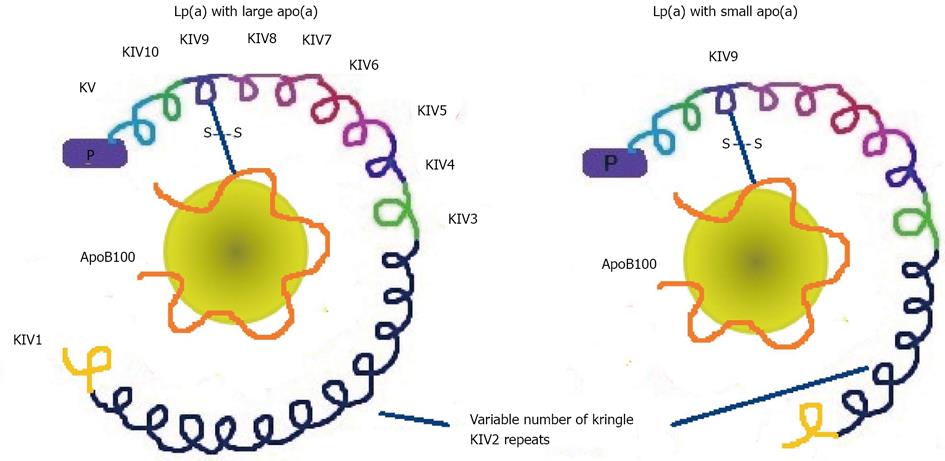 Figure 3 Outline of the different lipoprotein (a) sizes depending on apolipoprotein (a) size, which in turn depends on the number of copies of one of the domains of the protein, the Kringle IV type 2.
Apo(a) is formed by 10 different types of plasminogen Kringle IV-like repeats and also contains other regions that are homologous to plaminogen, the Kringle V and protease (P) regions. Fynally, apo(a) is linked in its kringle IV type 9 domain to the apolipoprotein B100 (apoB100) by a single disulfide bond (S-S). Lp(a): lipoprotein (a); Apo(a): Apolipoprotein (a); KV2: Kringle IV type 2.
---
Citation: García-Gómez C, Bianchi M, de la Fuente D, Badimon L, Padró T, Corbella E, Pintó X. Inflammation, lipid metabolism and cardiovascular risk in rheumatoid arthritis: A qualitative relationship? World J Orthop 2014; 5(3): 304-311
---