Copyright
©2014 Baishideng Publishing Group Inc.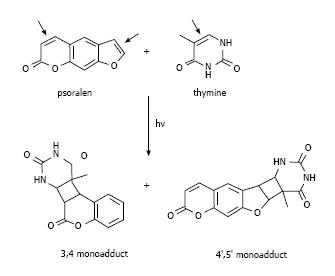 Figure 1 Interaction between psoralen and DNA.
Upon absorption of ultraviolet radiation A (UVA) photons, the psoralen excited state can react with a thymine and covalently attach the DNA. The initial photoadduct can absorb a second UVA photon and react with a second thymine on the opposing strand of DNA helix to crosslink the two strands.
---
Citation: Panno ML, Giordano F. Effects of psoralens as anti-tumoral agents in breast cancer cells. World J Clin Oncol 2014; 5(3): 348-358
---