World J Gastrointest Pathophysiol.
Aug 15, 2017;
8(3): 117-126
Published online Aug 15, 2017. doi: 10.4291/wjgp.v8.i3.117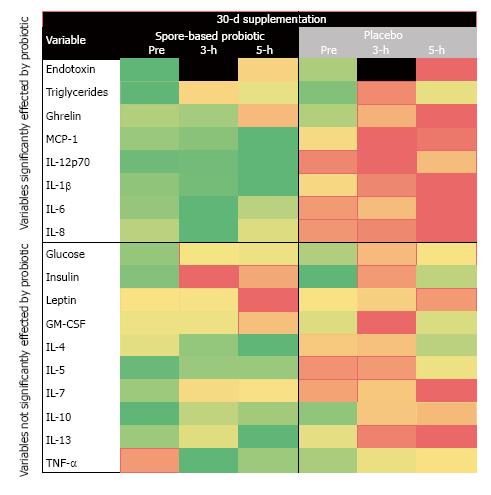 Figure 2 The change score for each variable compared to baseline was calculated and plotted as a heat map for probiotic vs placebo.
Venous blood samples were collected prior to 3, and 5-h after consumption of a high-fat, high-calorie meal. Serum samples were analyzed using various accepted methods. Variables were divided into those that demonstrated a significant (upper panel) and those that did not (lower panel) have a significant probiotic effect. Responses were coded a lower (green to yellow) or higher (yellow to red) compared to baseline. An unchanged (yellow) response was also identified. TNF: Tumor necrosis factor; IL: Interleukin.
---
Citation: McFarlin BK, Henning AL, Bowman EM, Gary MA, Carbajal KM. Oral spore-based probiotic supplementation was associated with reduced incidence of post-prandial dietary endotoxin, triglycerides, and disease risk biomarkers. World J Gastrointest Pathophysiol 2017; 8(3): 117-126
---