Copyright
©2014 Baishideng Publishing Group Inc.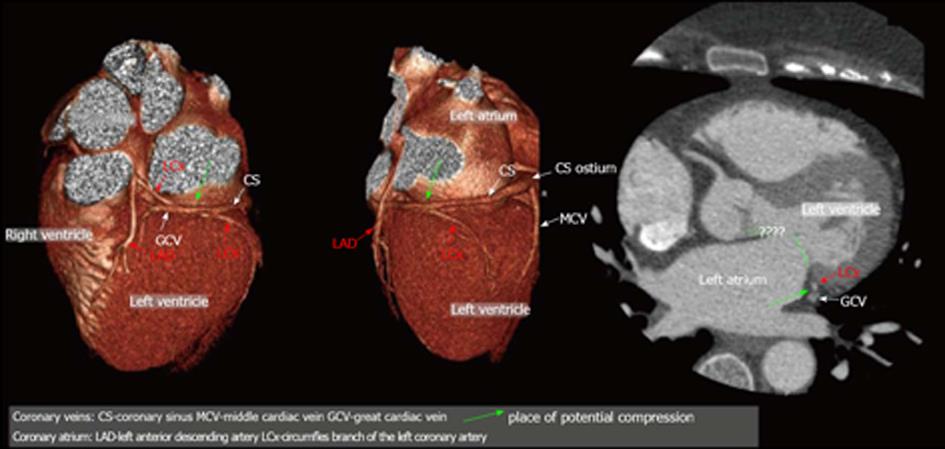 Figure 9 Mutual relations between coronary sinus/great cardiac vein and circumflex branch of left coronary artery - potential role before percutaneous mitral annuloplasty; three-dimensional Volume rendering.
CS: Coronary sinus; MCV: Middle cardiac vein; PLV: Postero-lateral vein; ALV: Antero-lateral vein; AntV: Anterior vein; LAD: Left anterior descending artery; LCx: Circumfles branch of the left coronary artery.
---
Citation: Mlynarski R, Mlynarska A, Sosnowski M. Coronary venous system in cardiac computer tomography: Visualization, classification and role. World J Radiol 2014; 6(7): 399-408
---