Copyright
©2014 Baishideng Publishing Group Inc.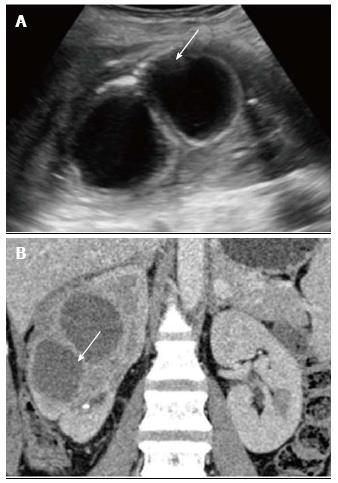 Figure 4 Mature abscess.
A: US shows a complex cystic lesion with thick walls in right kidney; B: CECT shows a sharply marginated area of low attenuation due to parenchymal necrosis with peripheral enhancing rim that suggest a mature abscess. US: Ultrasonography; CECT: Contrast-enhanced computed tomography.
---
Citation: Das CJ, Ahmad Z, Sharma S, Gupta AK. Multimodality imaging of renal inflammatory lesions. World J Radiol 2014; 6(11): 865-873
---