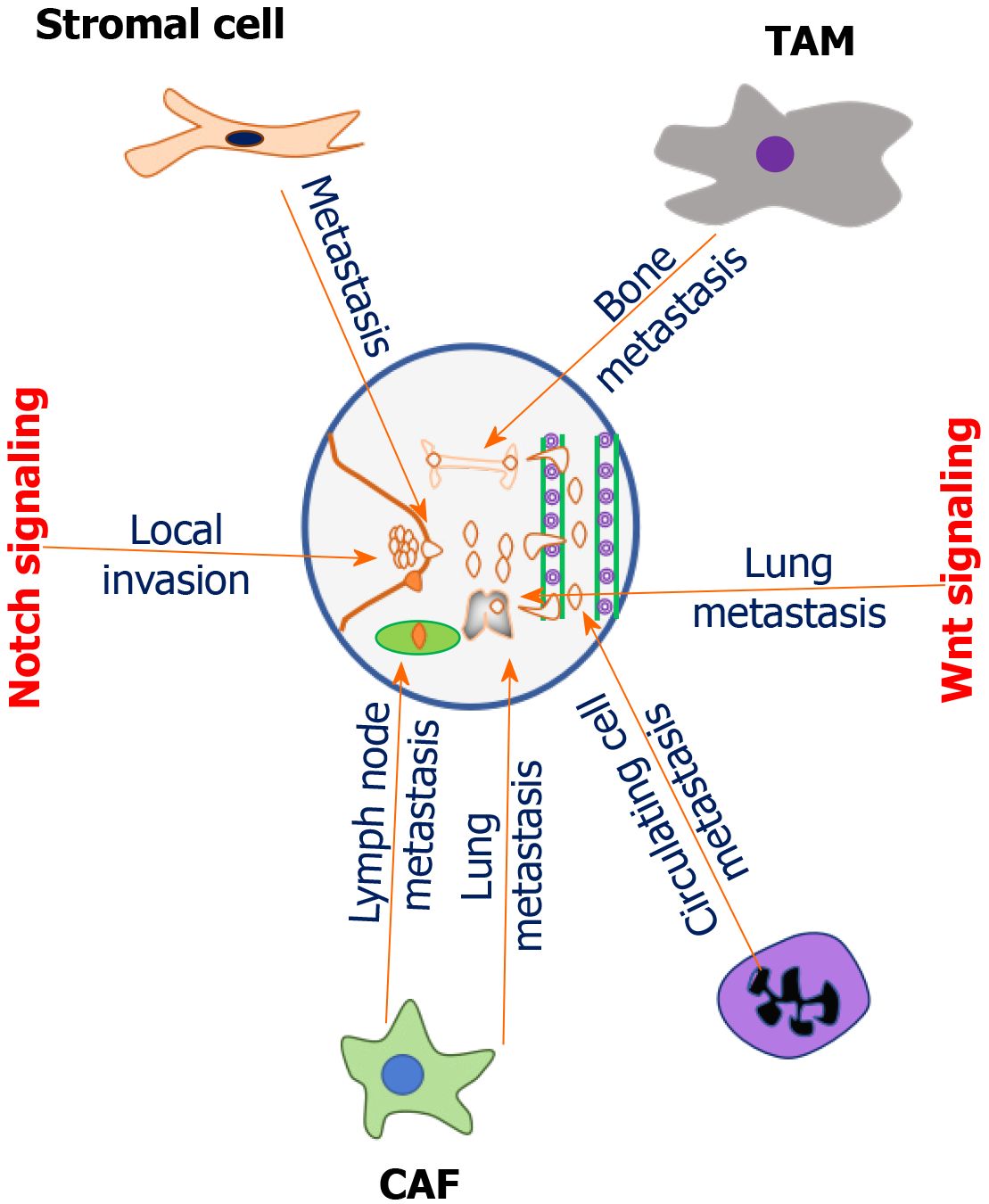 Figure 1 Role of tumor microenvironment components in promoting breast cancer metastasis.
Breast tumor microenvironment is typified with different types of components with typical cellular and molecular functions. Tumor associated stromal cells promote metastasis through the induction of cytokine (CXCL8) production by activating the expression of notch1
via
TNFα-induced p65 activation. Cancer-associated fibroblasts (CAFs) accelerate lymph node metastasis of triple-negative breast cancer (TNBC) cells by increasing the intrusion of polarized macrophages in TNBC patients. Tumor associated macrophages promote bone metastasis by secreting interleukin 12. CAFs promoted lung metastasis of TNBC cells in the homograft tumor model by activating transforming growth factor β. Cancer associated neutrophils mediates metastasis by leukotrienes. Neutrophils enhance metastatic ability of circulating breast cancer (BC) cells. Notch signaling promotes local invasion of BC cells. Wnt signaling modulates metastasis of BC cells to the lung. TAM: Tumor-associated macrophage; CAF: Cancer-associated fibroblast.
---
Citation: Malla RR, Farran B, Nagaraju GP. Understanding the function of the tumor microenvironment, and compounds from marine organisms for breast cancer therapy. World J Biol Chem 2021; 12(2): 15-37
---